Varsity & JV Golf Update - Awesome Outcomes!
WHS VARSITY GOLF
@ Crestview (Andover)
Monday, April 5, 2021
Here are results from Monday's varsity tournament at Crestview Country Club in Andover.
The Wellington Crusader Golf Team was able to capture the team championship with a score of 329, in our first tournament of the season.
Leading the way with an individual first place medal was Deitrek Gill, who fired a one under par 71 to win the tournament. Deitrek shot an amazing 33 (3 under) on the back nine to win by seven strokes. He had an amazing day in less than favorable conditions. His performance led the way but others had great days as well.
Jace Lawrence finished 7th with an 83 followed by Brett Wyckoff who finished 10th with an 85. Rounding out the team score was Laken Smith with a 90. Other scores included Peyton Linker with a 93 and Caden Lawrence with a 93. Great way to start off the 2021 golf season with a victory! We play at home on Thursday hosting 11 other teams in our Wellington Invitational.
Former Wellington golfers, Luke Scheufler (Wichita Trinity) and Austin Goodrum (Andover Central), finished in 2nd and 3rd, 7 strokes and 11 strokes respectively, behind Gill.
Great job Crusaders - way to represent!! GOOD LUCK THURSDAY!!! (HOME INVITE @ 1PM @ WGC!)
*********************
WHS JR VARSITY GOLF
@ Andover Municipal Course
Monday, April 5, 2021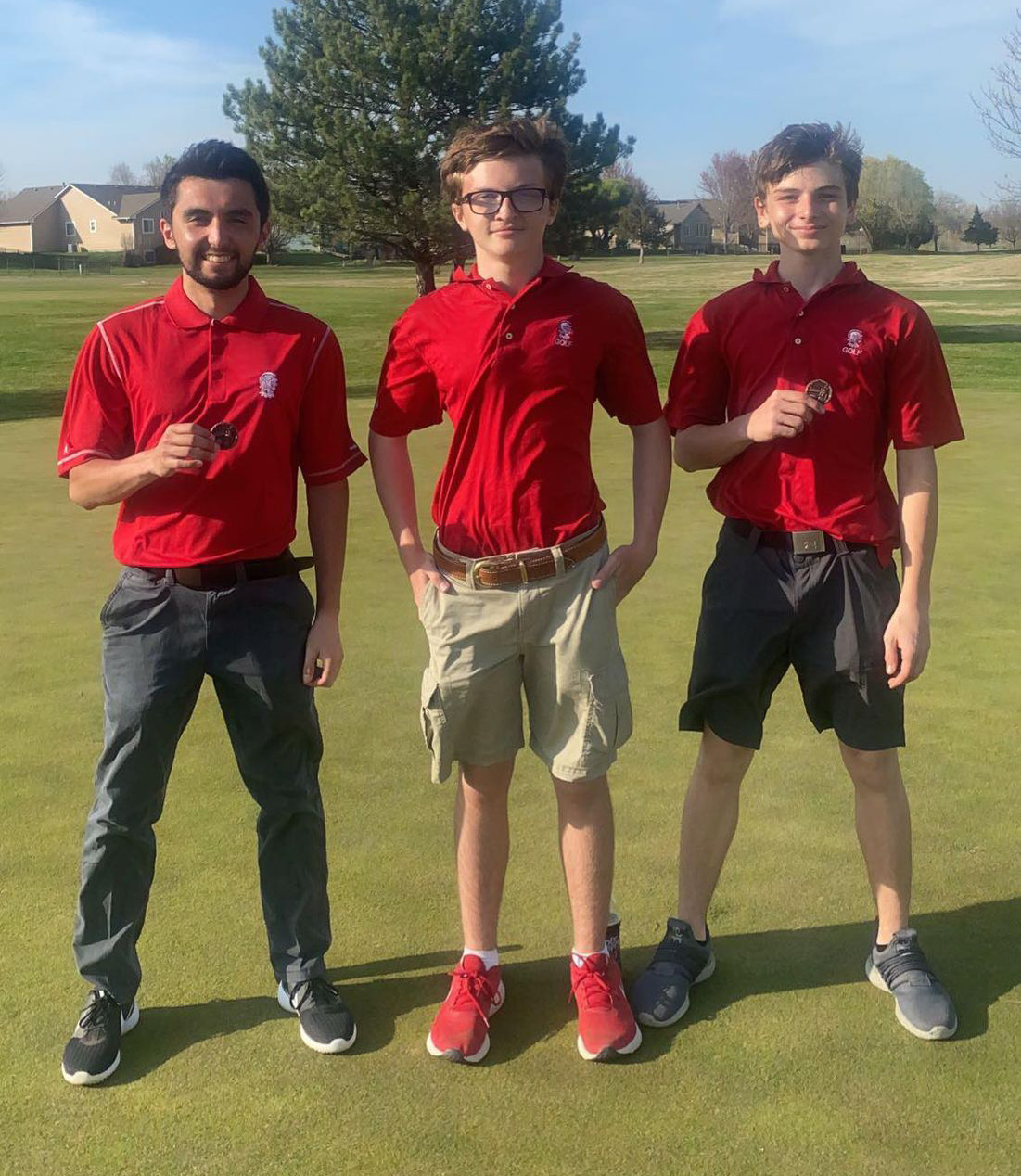 Update from Andover Municipal Golf Course. Our JV Golf boys were in action today at a tournament with Andover, Andover Central, Augusta, Eisenhower, Goddard, Hesston, Maize, Mulvane, Rose Hill and Valley Center. Coach Blake Bales reports Kaeden Gill finished 3rd, shooting a 43, Braeden Ybarra finished 8th with a 44. Taylon Ellis, just 4 shots out of a medal, shot a 48. Great Job Crusaders!
Courtesy Pic