The Crusader Alumni Listings include the
Alum's Name, Year of Graduation & E-Mail Address.
If your E-Mail Address changes be sure to let me know - THANKS!
E-Mail your NAME (include maiden name, if applicable),
your WHS GRADUATION YEAR, and the E-MAIL ADDRESS
you want used for the listing. If you have a website
include the internet address for that as well. Send info to:
************
ALL DONATIONS TO THE WHS.CC Scholarship Fund are awarded annually to graduating WHS Seniors. Contributions are most appreciated and 100% TAX DEDUCTIBLE!
Make Checks Payable To "WELLINGTON COMMUNITY FOUNDATION".
(through 2017, the WHS.CC Scholarship Fund via the Wellington Community Foundation has awarded over $173,000.00 to graduating seniors at WHS!)

CLICK HERE for more info about the fund! 

Please mail to: 

WHS.CC Scholarships
c/o Steve Sturgis
PO Box 556
Wellington, KS 67152

THANKS!!
************
FOR UPCOMING "WHS REUNIONS" Click Here!

************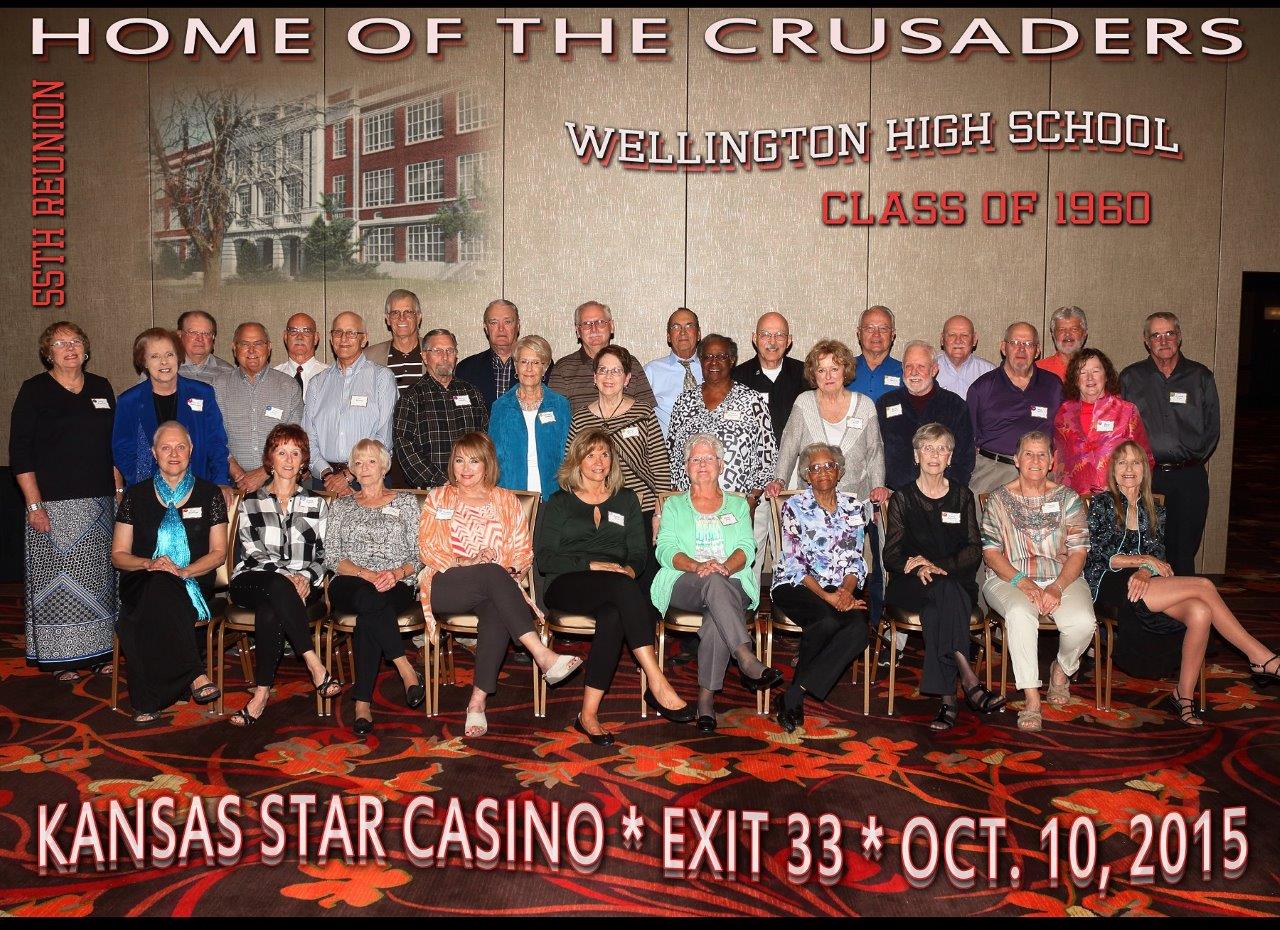 PRESERVE YOUR REUNION MEMORIES with an 8x11 (approx) Class Reunion Pic!
Click Picture above for INQUIRIES!
*************

NOTE: The E-Mail Directories below (for the most part) have not been updated for quite some time - if you see names, etc. that should be removed or email addresses that are incorrect, assist me by letting me know and I'll revise accordingly. Many of you whilst the "old" alumni directory wasn't accessible (to make revisions), sent requests for email changes, etc...I kept all of those (I hope!) and have applied your requests to this new DIRECTORY. THANKS for your patience!  EMAIL