2017-2018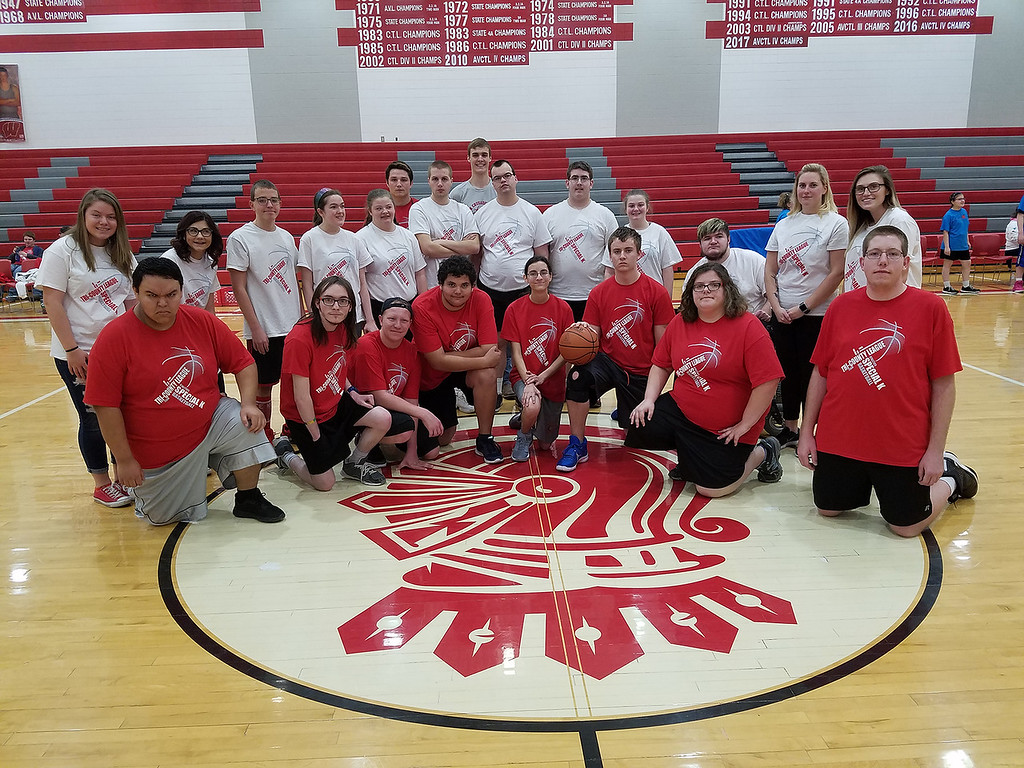 The Wellington High School Special K Basketball squad saw HOME action Friday, hosting a team from Derby in front of a packed gym of fans and supporters for both squads. It's one of those many times throughout the year, you walk away from WHS feeling proud of the students and your community.

Wellington has "2" squads that rotated in and out, the RED team and the WHITE team - it's time to meet the athletes!

RED TEAM

#55 - Andrew "Stretch" Clark
#32 - Michael "Bull" Clark
#40 - Curtis "The Enforcer" Holloway
#33 - Cristin "Cowgirl" Holloway
#20 - Jerren "The Foreman" Foreman
#05 - Alisa "LiLi" Walter
#30 - Logan "Cowboy" Winger

WHITE TEAM

#30 - Drake "Dragon" Alcorn
#55 - Jacob "Subzero" Logan
#32 - Ashlyn "Rock Chalk" Sparks
#22 - Ana "The Cleaner" Sparks
#24 - Kyle "Spiderman" Atkinson
#50 - Jessie "Sonic Force" Russell
#03 - Mallory "Pinkie" Parsons
#12 - Evan "Quick Silver" Lansden

COACHES

Ian King, Skylar Troutman, Delaney Parkey, Abby Hibbs and Gabe Smith
Most of the WHS student body was on hand, the WMS 6th graders walked to the HS to be part of the fun, the cheerleaders, the band - just an awesome event. The crowd erupts after every shot (regardless of which team shoots), it's a great event all the way around. 

Oh, almost forgot - the final score was 46-32....the winner? Everyone that was there. 
2016-2017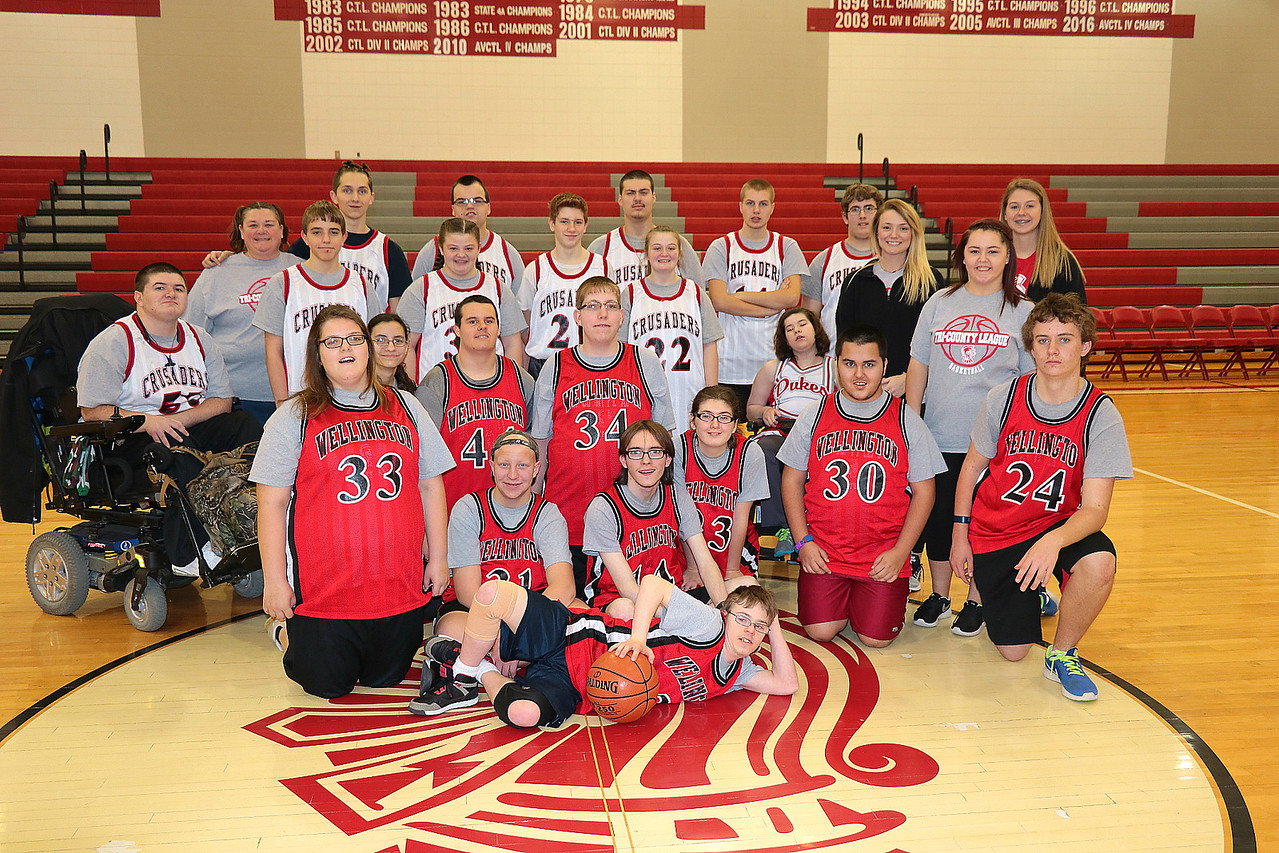 Friday was the annual HOME game for our WHS Special K Basketball Team, hosting Chisholm Life Skills Center out of Wichita. When Chisholm arrived at WHS, Wellington students provided them with a warm ovation as they passed through the cafeteria area in route to the gym! A large contingent of students, parents, grade schools, cheerleaders, the band and more were on hand for the big game - in the end it was Chisholm 59 Wellington 25 but didn't observe one frown or one unhappy player afterwards. Great game and great fun for everyone, especially the players!! Check out the pics below - congrats Wellington for representing so well - a fun day indeed!!