vs HUTCH TRINITY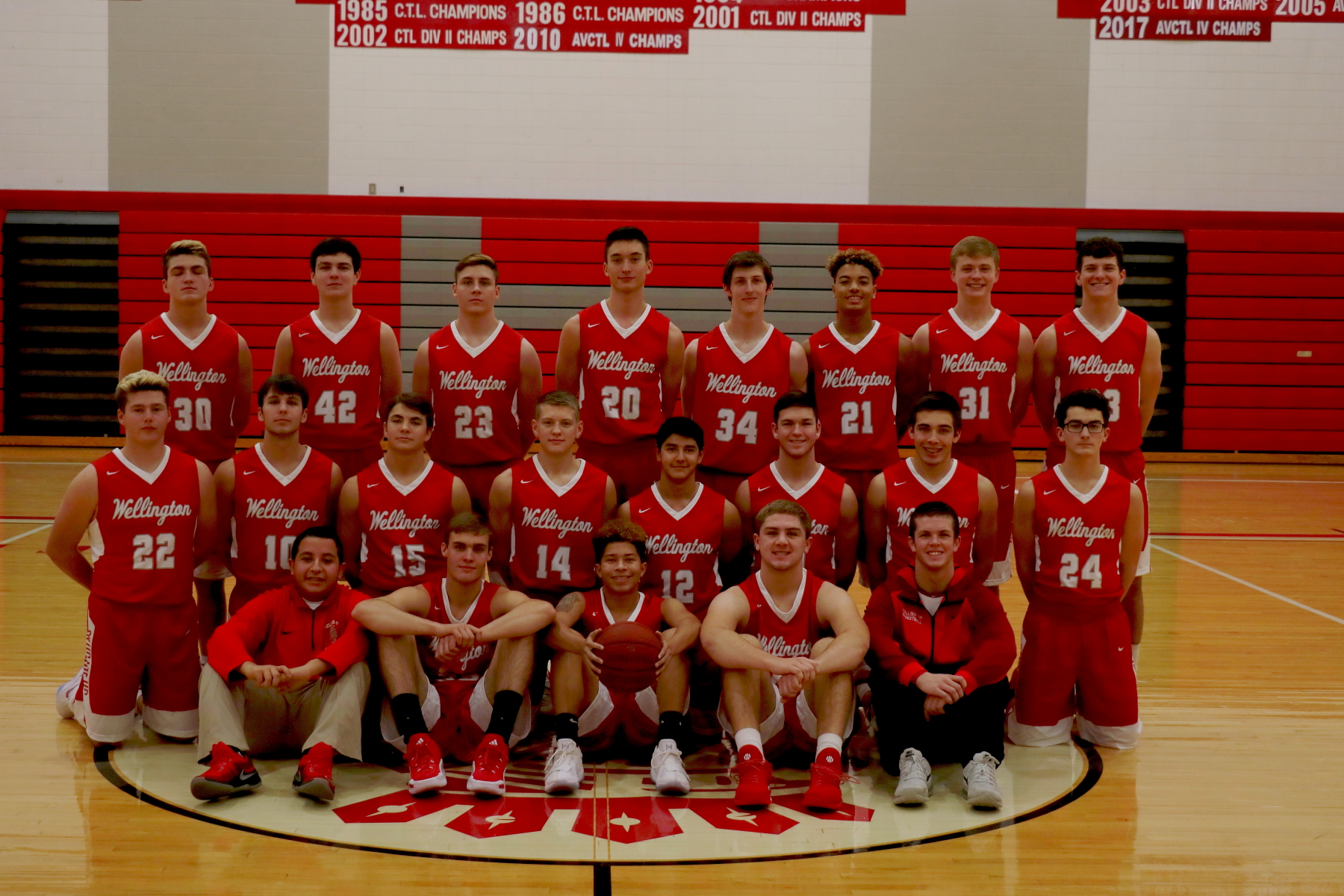 VARSITY BOYS
WHS - 53
HTHS - 59
A.J. Snipes 17, Ian King 11, Silas Popplewell 11, Jack Walton 9, Jihad Mutazammil 3, DeAndre Washington 2

JV BOYS
WHS - 49
HTHS - 52
Austin Soles 14, Brayden Higginbotham 13, Zane Cornejo 10, Zander Vargas 7, Gage Cunningham 4, Tyler Brown 2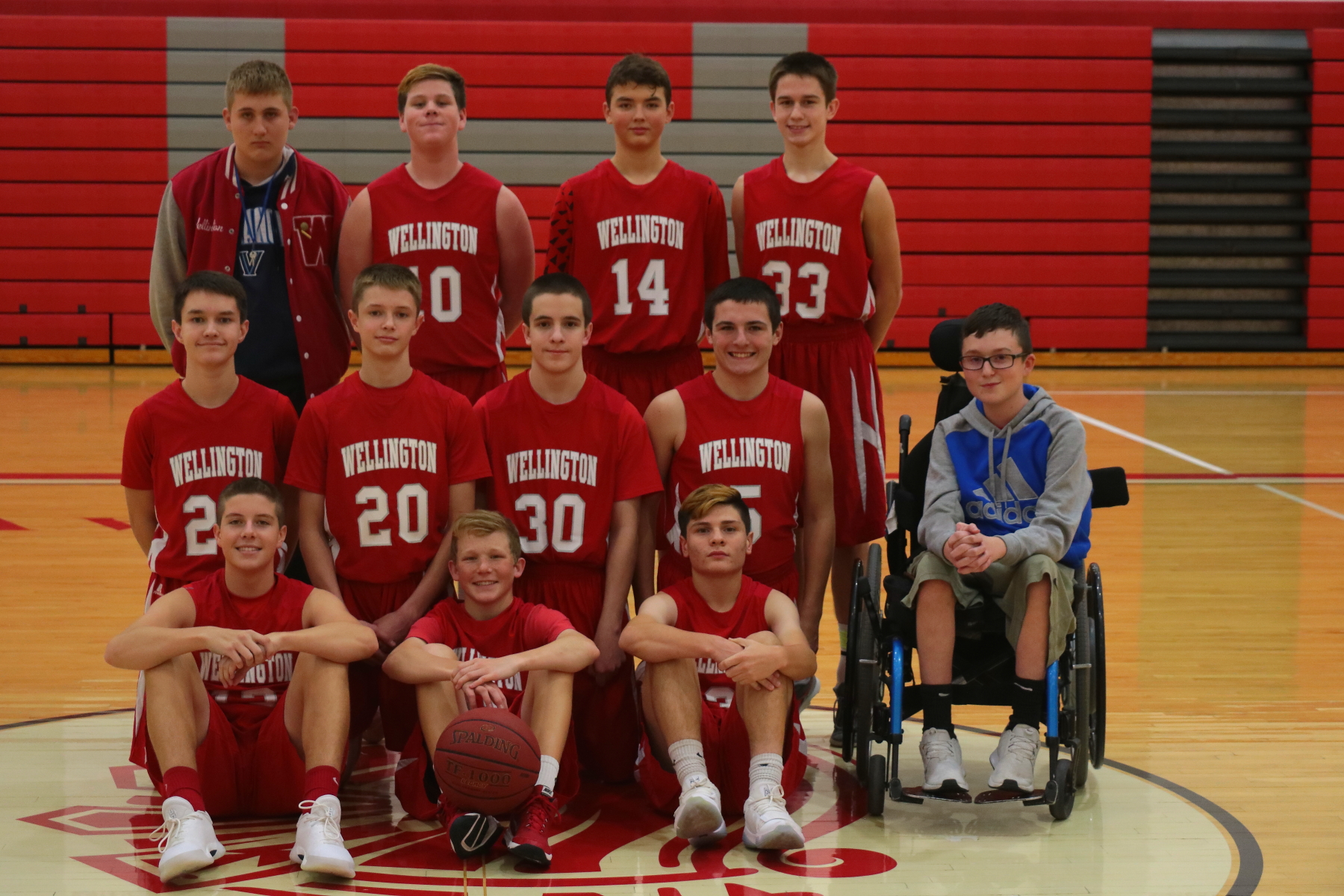 "C" TEAM BOYS
WHS - 29
HTHS - 57
OTHER AREA SCORES
BOYS
Cheney 70 Chaparral 55
Andale 60 Andover 57
Haven 60 Conway Springs 29
McPherson 73 Derby 58
Belle Plaine 72 Sedgwick 69
******************************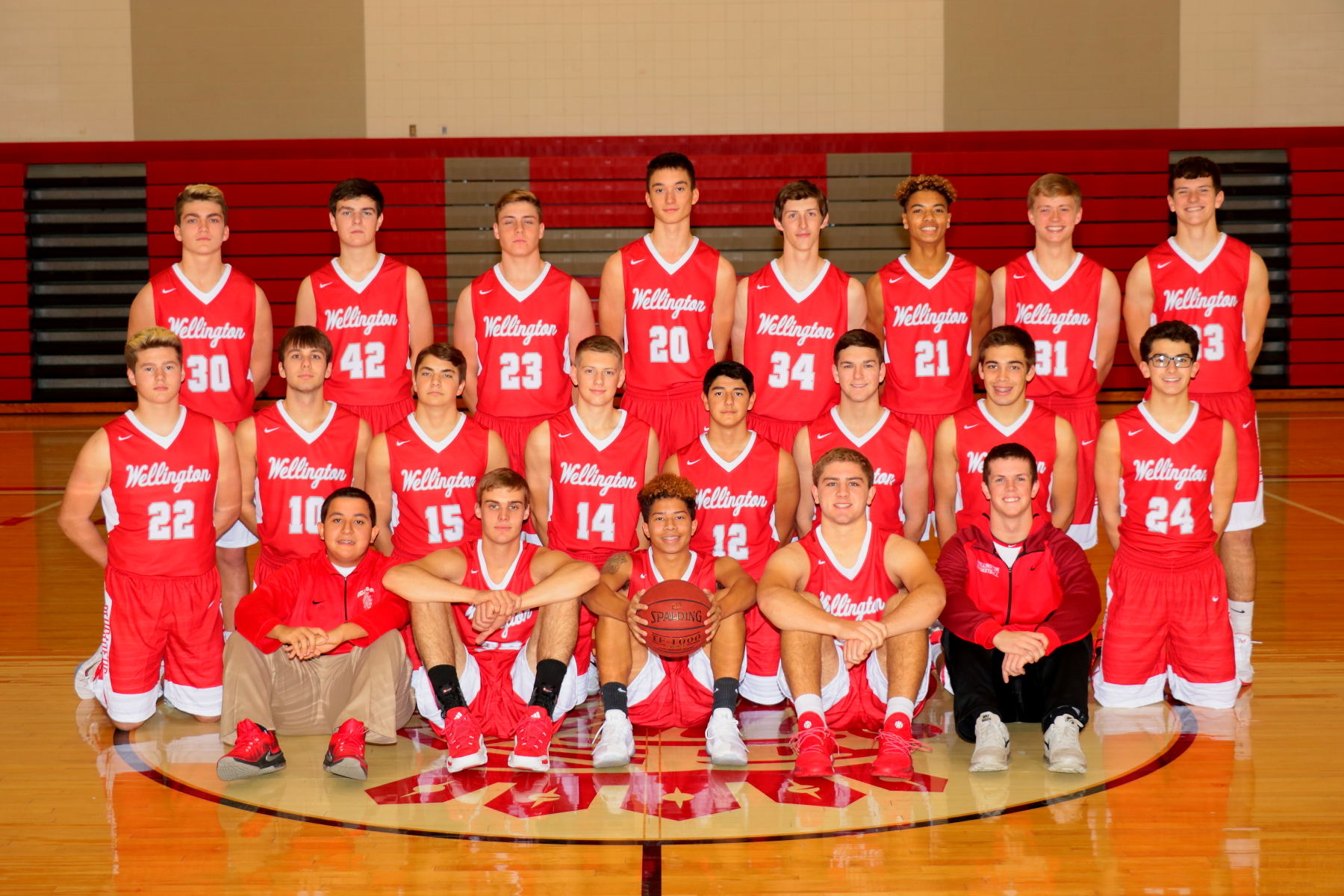 Varsity / Jr. Varsity Above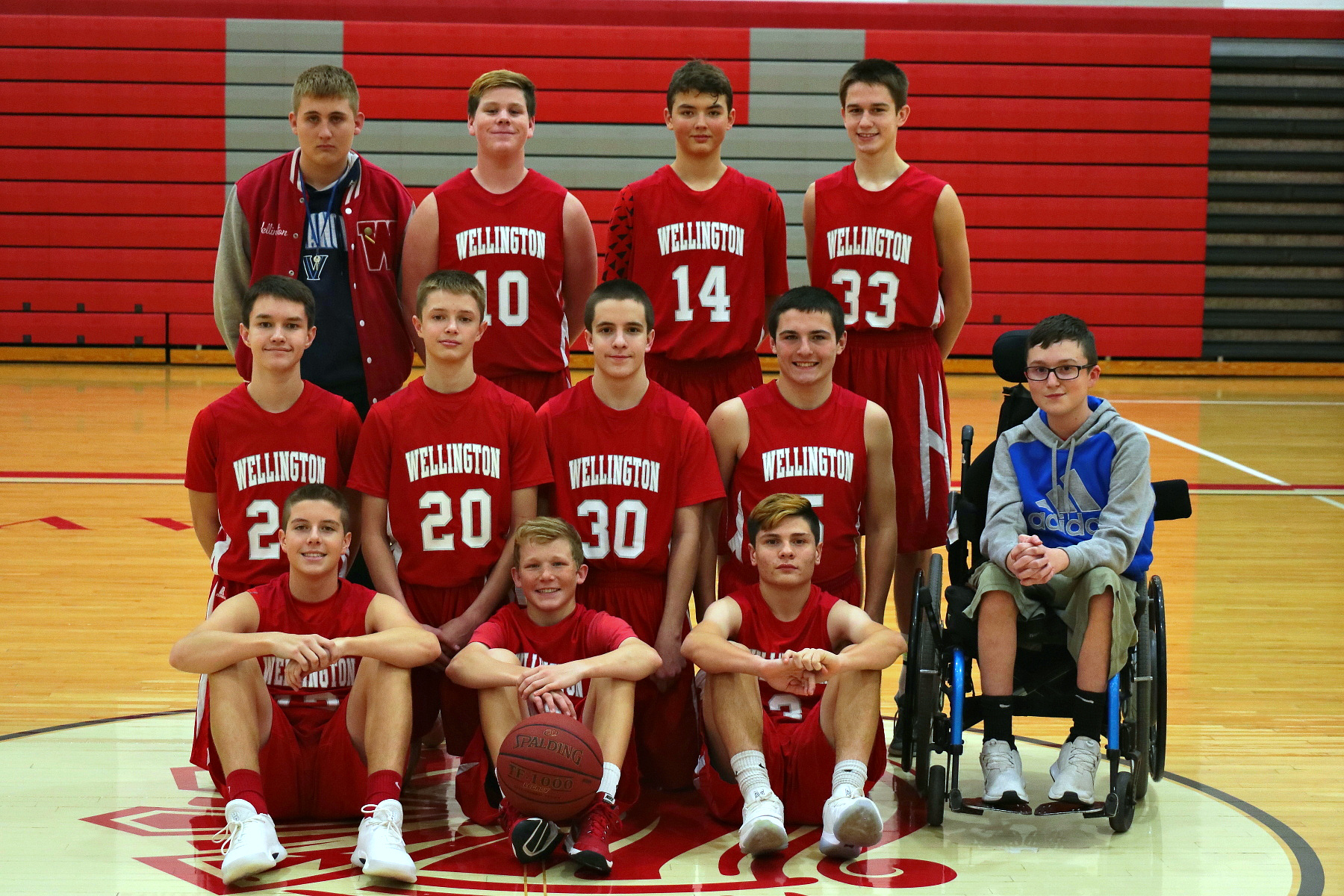 "C" TEAM & Managers Rayce Koerner / Ethan Higginbotham
*****************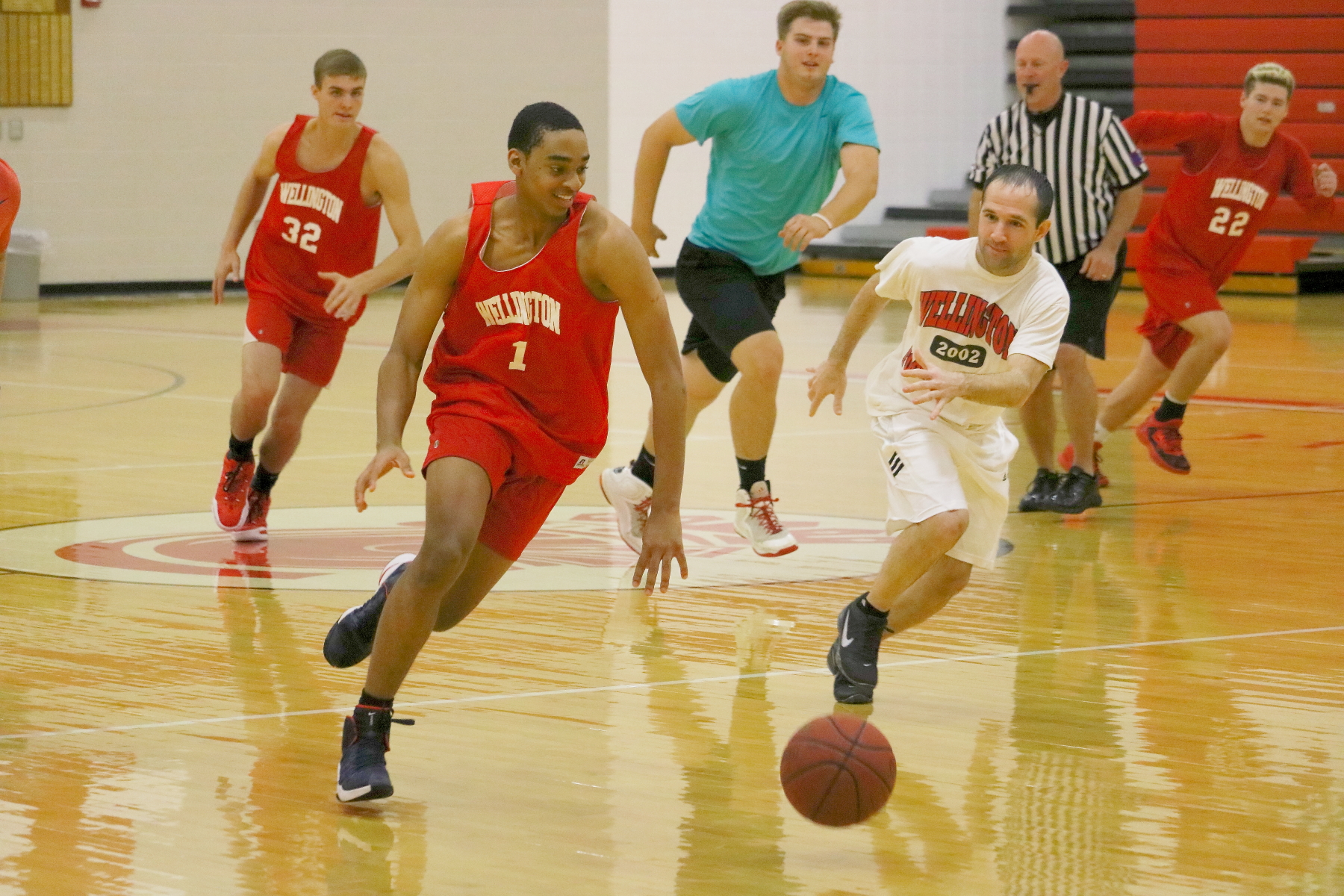 An on and off tradition for many years and one that has consistently occurred since the new high school opened over 10 years ago, continued on Saturday (112617) when what we will now call, the Magnificent Seven, came home to WHS to scrimmage their younger counterparts as others had done with them at different times in the past. To be honest, the "old" boys didn't do too bad, minus a little huffin' and puffin' at times...(oh wait a minute, that was me walking up and down the side court taking pics!) :)

It was good to see Brian Peck, Austin Dunn, Trevor Nance, Mitch Spencer, Colin Reichenberger, Trey Vargas and Ryan Jenkins on scene for the event. (I left after the first hour or so of action so others may have appeared after my departure). A few were a bit "girthier" than when they donned the red and white uniforms back in their respective days, filling the paint quite adequately and offering up some good competition for the present day "inside" Dukes. Brian Peck, an accomplished high school and college golfer did mention golf wasn't as tiring (in between gasps for air), but he still drained at least "2" three's on the day. Mitch Spencer, the oldest alum on the court, held his own quite well and still appears to be in decent physical shape. (Rumor has it he and others play basketball during the noon hour at Memorial Auditorium)which just shows what a little physical activity can do for longevity and stamina. 

It's a fun event and one that benefits the program as well.It's always great when the old and new can mingle as one...I've been on the best ride of my existence for the past 19 years doing just that...CRUSADERS FOR LIFE, just another example.
ALUMNI BASKETBALL PICS 11.26.17
*******************
BASKETBALL CAMP 2017 for Freshmen thru Seniors got underway Monday morning with a large contingent of student-athletes on hand...this camp runs through Thursday from 10AM - NOON daily. After lunch, a basketball camp for 3rd-5th graders (1PM-3PM) is underway this week through Thursday also.
DAY 1 BASKETBALL CAMP 2017 PICS 060517
*************************
2016-2017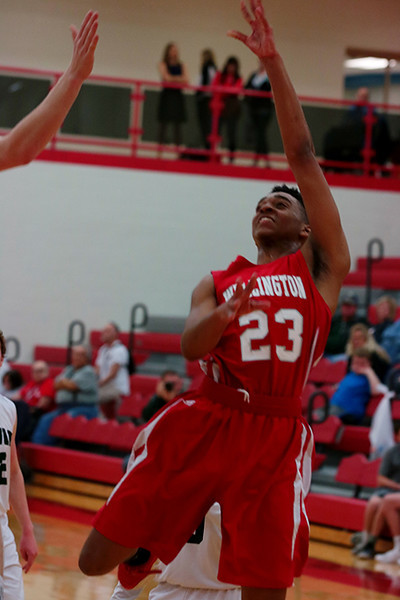 The WHS Crusader Boys were coming on strong at just the right time of the season, easily downing host Rose Hill on Thursday in opening day 4A Sub-State action 59-44. In the Championship Final Saturday vs Mulvane, the Wildcats jumped out early on the Crusaders but the RED TEAM battled back. At halftime, it was knotted at 28! Hot outside shooting though by Mulvane would prove the difference in the end. Numerous "3's" throughout the game stretched the Wildcat lead, and eventually a 2nd trip in 3 years to the State 4A Tournament for the Crusaders was in jeopardy. At the final buzzer, the Wildcats were on top 65-57 and the season would end for Wellington @ 8-14. Mulvane advances on to Salina for State Tournament action commencing on Wednesday. Their record now stands at 9-13 and they won't be the only sub .500 team at Tony's Pizza Event Center when the whistle blows on Wednesday. Congratulations to Wellington for an "almost" season of greater success - many close battles, overtime games and more. Most if not all of the regular starters will return next year which bodes well for the 2017-2018 season. Congrats on a rugged and hard fought season Crusaders! SCORING: A.J. Snipes 28, Ian King 7, Silas Popplewell 7, Cade Phelps 6, Grey Hatfield 3, Will Long 2, Jack Walton 2, Therin Frame 2. 

CRUSADER vs MULVANE ACTION PICS 030417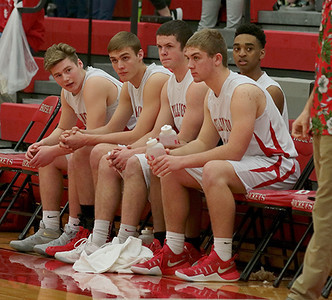 It's the time of season in high school basketball that you either "do" or "die"...Thursday evening at Rose Hill, the Wellington Boys were the "do" boys and walked away with a 59-44 Sub-State 4A victory over the host Rose Hill. The game was close thru 2 qtrs. but after halftime, Wellington got the hot hand and pulled away, after being up only 2, they outscored the Rockets 22-14 and 17-12 the final 2 qtrs for the easy 15 pt. victory. Cade Phelps, Ian King and A.J. Snipes were scoring machines, combining for 49 of the 59 team points. The win (their 8th of the season) keeps their hopes alive and gives them the shot any team wants, a chance to advance on to the State 4A Tournament next week in Salina. The only obstacle in their way now is Mulvane.
In the opener Thursday, Mulvane downed Winfield 60-47 to advance to the championship showdown with the Crusaders Saturday evening at 7:30PM. This 4A Boys Sub-State Championship game should be a good one! It will be the 4th time this season Mulvane and Wellington will have played...to date, Mulvane leads that series 2-1, having won at home and at the Chaparral Roadrunner Classic back in January. The Crusaders topped the Wildcats on our home court just a couple weeks ago. Forget about the 2-1 stuff though (except the part where they say it's hard to beat someone 3 times in 1 year!), if you add up all the points each team has scored against the other this season in those 3 games - it be 207 and 207!
(8-13) Mulvane (advances) vs (2-19) Winfield (season ends)
(8-13) Wellington (advances) vs (5-16) Rose Hill (season ends)
CRUSADER HEARTS are beating strong - GO BIG RED!
CRUSADER ACTION PICS vs ROCKETS 030217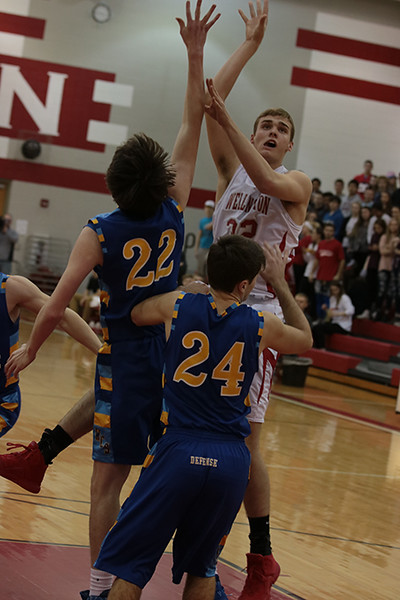 "C" TEAM BOYS: WHS 65 CHS 60
End Season @ 13-3
JV BOYS: WHS 51 CHS 41
VARSITY BOYS: WHS 51 CHS 72
End Regular Season @ 7-13
CRUSADER ACTION PICS vs COLLEGIATE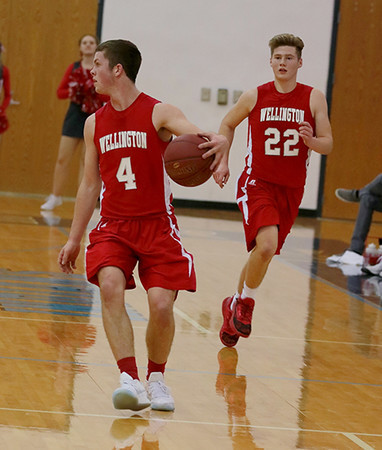 BOYS
Varsity: Wellington 63 Clearwater 58 (OT) (Now 7-12)
Jr. Varsity: Wellington 42 Clearwater 61
"C" Team: Wellington 42 Clearwater 43 (Now 12-3)
CRUSADER ACTION PICS vs CLEARWATER 022117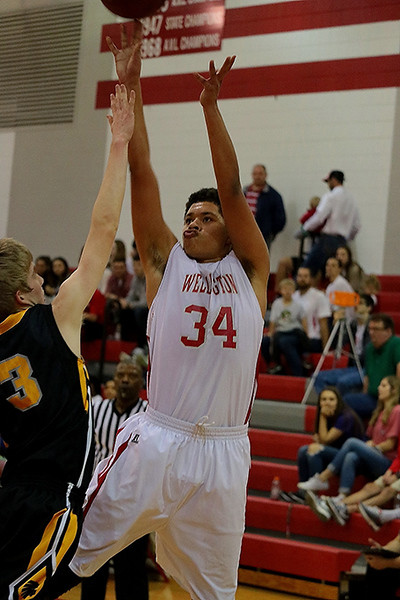 In the Varsity Boys nightcap, early on the Crusaders kept pace and challenged the Indians on both ends of the court. The Indians pulled away some towards the end of the 2nd qtr and lead by 7 at half. The final two qtrs did not go well for the team in red, Wellington scoring 14 in the 3rd and only 1 in the final quarter resulting in the final score Wellington 29 Andale 55. Only "4" Crusaders provided towards the offensive cause, Ian King with 13, AJ Snipes 12, Khalil Boyer 3 and De Andre Washington 1, the only point in the 4th qtr. The Crusaders fall to 5-11 on the season.
"C" TEAM BOYS
Andale 52 Wellington 56
Tyler Brown 12, Zander Vargas 11, Travese Love 11, Gage Cunningham 9, Silas Popplewell 8, Austin Soles 3, Dominic Shore 2
JV BOYS
Andale 72 Wellington 66 (Double OT)
Grey Hatfield 23, Trey Cary 16 (five 3's), Joe Ybarra 11, DeAndre Washington 10, Jihad Mutazammil 5
CRUSADER ACTION PICS vs ANDALE 021017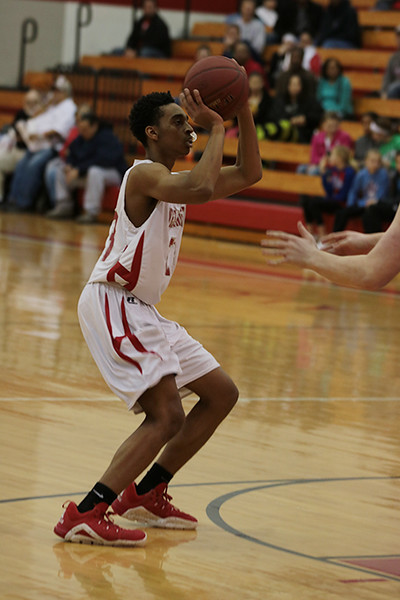 BOYS vs WINFIELD - HERE
"C" TEAM: Winfield 32 Wellington 56
Silas Popplewell 14, Zander Vargas 9, Travese Love 8, Gage Cunningham 7, Austin Soles 5, Christian Buckman 3, Tyler Brown 2, Cade Fairbanks 2, Tayshawn Washington 2, Hunter Bryant 2, Blake Rausch 2
JV TEAM: Winfield 28 Wellington 43
Zander Vargas 10, Silas Popplewell 7, Joe Ybarra 6, Jacob Ewing 5, De Andre Washington 4, Jihad Mutazammil 4, Grey Hatfield 3, Chance Hamel 2, Braydon Higginbotham 2
VARSITY: Winfield 59 Wellington 78
A.J. Snipes 20, Cade Phelps 18, Ian King 16, Khalil Boyer 9, Therin Frame 5, Carson LeGrand 3, De Andre Washington 3, Jihad Mutazammil 2, Coewen Rains 2
CRUSADER BASKETBALL ACTION PICS vs WINFIELD 012717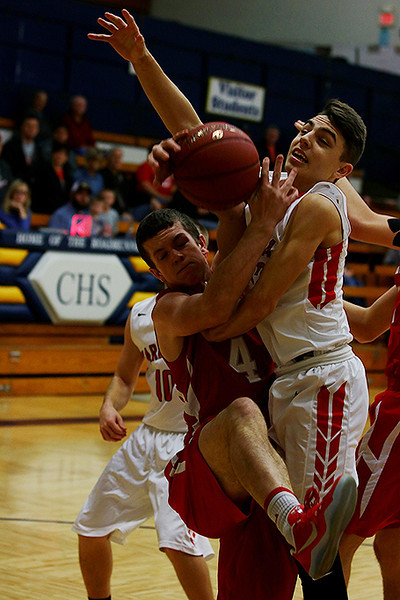 WELLINGTON 57 CONWAY SPRINGS 60
Ian King 15, Cade Phelps 14, Khalil Boyer 13, A.J. Snipes 9, Therin Frame 5, Will Long 1
The Varsity Boys will play Mulvane on Friday
(who lost to Ark City 71-43) @ 3:00PM
ROADRUNNER CLASSIC ACTION PICS 011817
CHAPARRAL ROADRUNNER CLASSIC BRACKET 2017

VARSITY BOYS
Clearwater 53 Wellington 49 (Now 2-5 on the season)
A.J. Snipes 25, Ian King 18, Kahlil Boyer 4, Cade Phelps 2
CRUSADER VARSITY ACTION PICS vs CLEARWATER
JV BOYS
Clearwater 36 Wellington 62
Silas Popplewell 14, Jihad Mutazammil 13, DeAndre Washington 11, Trey Cary 7, Joe Ybarra 6, Chance Hamel 6, Jacob Ewing 2, Zander Vargas 2, Grey Hatfield 1
"C" BOYS
Clearwater 42 Wellington 54
Silas Popplewell 20, Travese Love 8, Zander Vargas 5, Gage Cunningham 5, Tyler Brown 4, Dominic Shore 3, John Long 3, Braiden Buresh 3, Zane Cornejo 2, Cade Fairbanks 1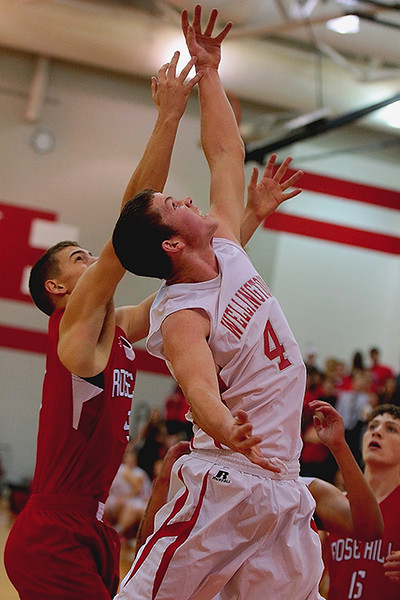 VARSITY BOYS
RHHS 45 WHS 55 (2-3 on the season)
Cade Phelps 18, AJ Snipes 11, Ian King 11,
Khalil Boyer 6, Therin Frame 5, Jack Walton 2,
Coewen Rains 2
CRUSADER ACTION PICS vs ROSE HILL 121616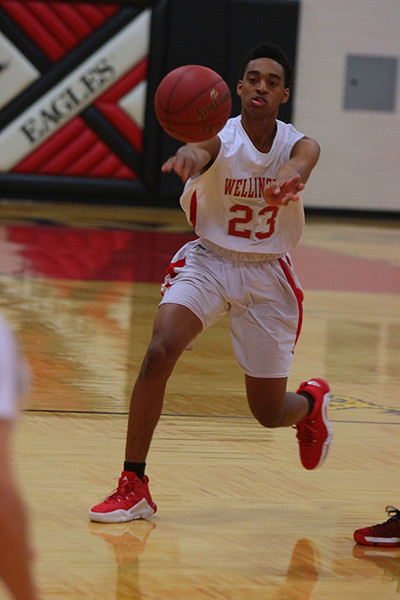 The Crusaders looked destined after 1 half of play Tuesday evening to be heading for an 0-1 start on their 2016-17 season under the direction of new head coach Rick Roitman. Down 28-17 to Conway Springs, the Dukes were not firing on all 8 cylinders and the Cardinals were taking the advantage. What a difference a half can make though - the boys in white (Wellington) found direction and purpose in the 2nd half, rallying to tie the score after 4 qtrs and then battling through "3" OT's before pulling out the 2 pt, 52-50 victory. SCORING:Antoine Snipes 16, Ian King 14, Cade Phelps 13, Therin Frame 6, Connor Burnett 3 // Next up - HAVEN HS @ 4:45PM Friday (@ Kingman) SIDE NOTE: The JV Boys dominated in the 2nd half to down Conway Springs 51-25! MORE DETAILS
CRUSADERS vs CONWAY SPRINGS ACTION PICS 12.06.16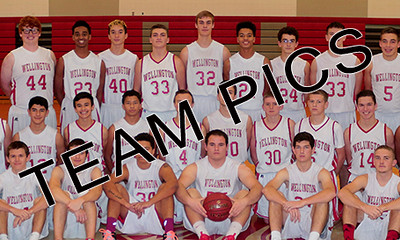 Thursday was MEDIA DAY at WHS / the 2016-17 Boys Basketball, Girls Basketball and Wrestling squads were in official game/match attire and the camera's clicked away. Here are most of the BOYS BASKETBALL PICS!
2016-2017 WHS BOYS BASKETBALL TEAM - LARGE PIC 120116