2018-2019 SEASON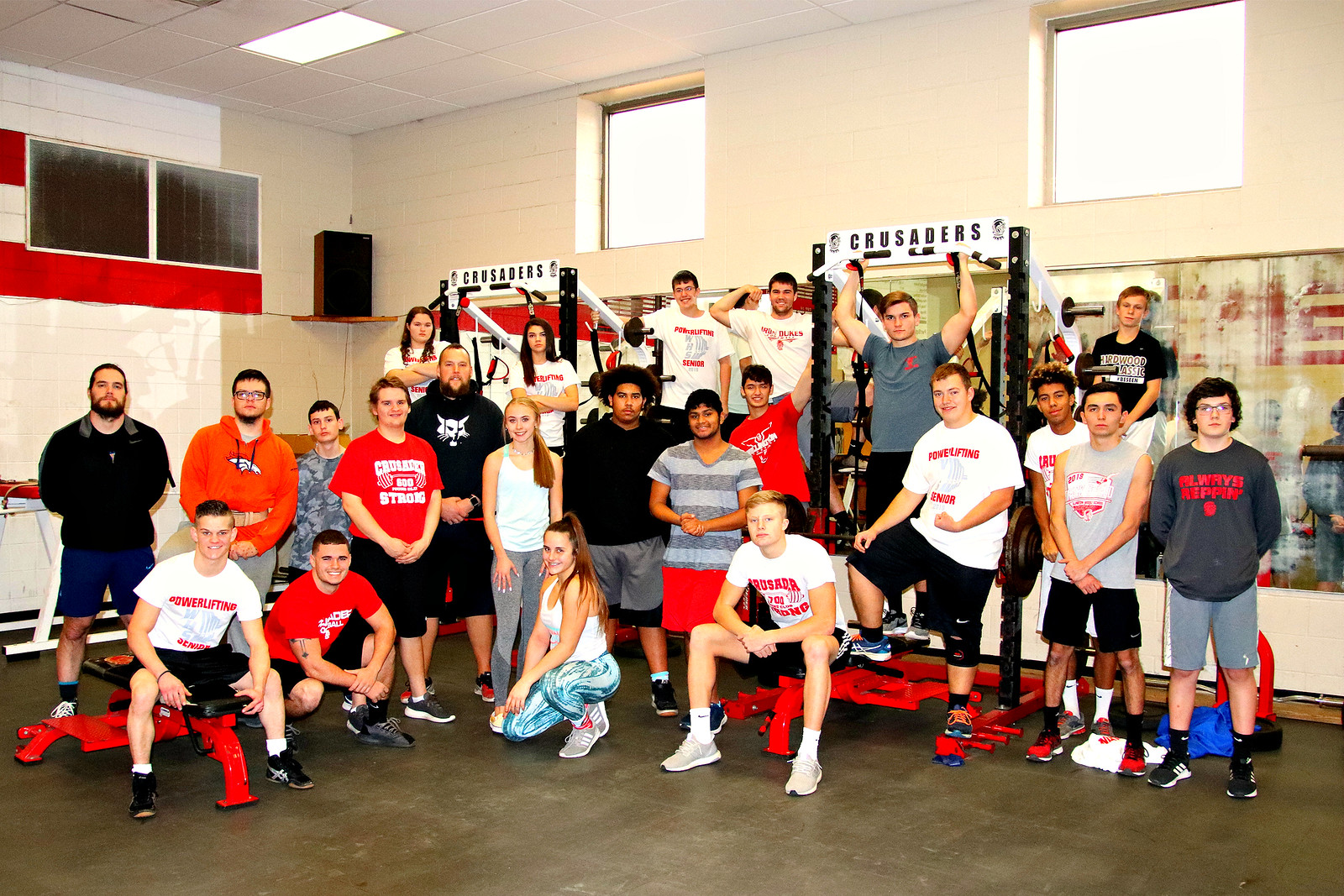 CLICK FOR LARGER VIEW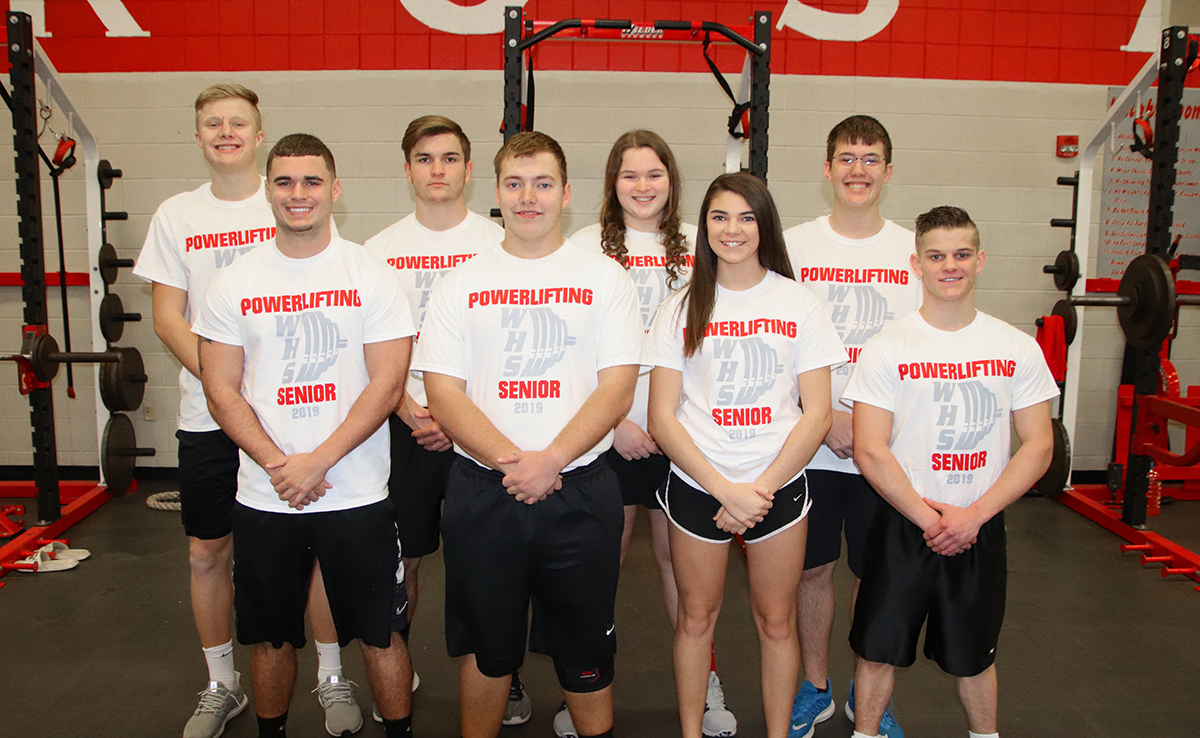 SENIORS
Back L to R: Chi Barton, Julian Burden, Brooke McCorkle, Jacob Brown
Front L to R: Trayson Probst, Cody Metz, Chailyn Dickinson, Ezekiel Rebold
Not Pictured: Michael Ledbetter
********************************
2017-2018 SEASON
McCorkle, Probst and Harris Medal @ 4A State Powerlifting!
Our WHS Powerlifting Team, coached by Ross Foley and Zane Aguilar, were in competition Saturday (03.10.18) at the 4A State Powerlifting Tournament held at Clay Center HS. 

Congratulations to Jr. Brooke McCorkle who placed 2nd in Clean with 175 lbs., 2nd in Bench with 200 lbs., and 2nd Place overall with 630 lbs. Brooke, temporarily broke the State bench record, until it was bettered by Clay Center Senior Carley Hartner by 5 lbs. at 205. The old record was 195 lbs. set in 2015 by Ashley Murphy of Chapman. 

Other WHS Powerlifters who placed at State on Saturday were Trayson Probst 2nd Place in Bench with 255 lbs and Jaylen Harris 2nd Place Clean with 215 lbs.

Congratulations CRUSADERS! Way to represent!
UPDATE: OVERALL RESULTS

132 lb Division: Austin Harriger: 7th Bench, 10th Squat, 8th Clean, 9th Overall.
145 lb Division: Jaylen Harris: 5th Bench, 2nd Clean, 9th Overall.
                           Trystan Johnson: 6th Squat, 10th Overall.
173 Division: Trayson Probst: 2nd Bench, 7th Squat, 6th Clean, 6th Overall
198 Division: Isaac Hilt: 8th Bench, 8th Squat, 8th Overall
Power weight: Cody Metz: 10th Clean
148 Girls Division: Elise LeGrand: 6th Bench, 6th Squat, 5th Clean, Overall 5th
Power Weight Girls: Brooke McCorkle: 2nd Bench, 7th Squat, 2nd Clean, 2nd Overall
Chailyn Dickson was 51st regarding power ratio out of all girls at 165 pounds and under. 
Team Results: Boys 19th / Girls: 8th (with only 3 girls competing).
******************
Congratulations to the WHS Powerlifters!
(01.27.18)
Saturday, 01.27.18
4th Annual Goddard Powerlifting Meet
WHS had some great Crusader outcomes!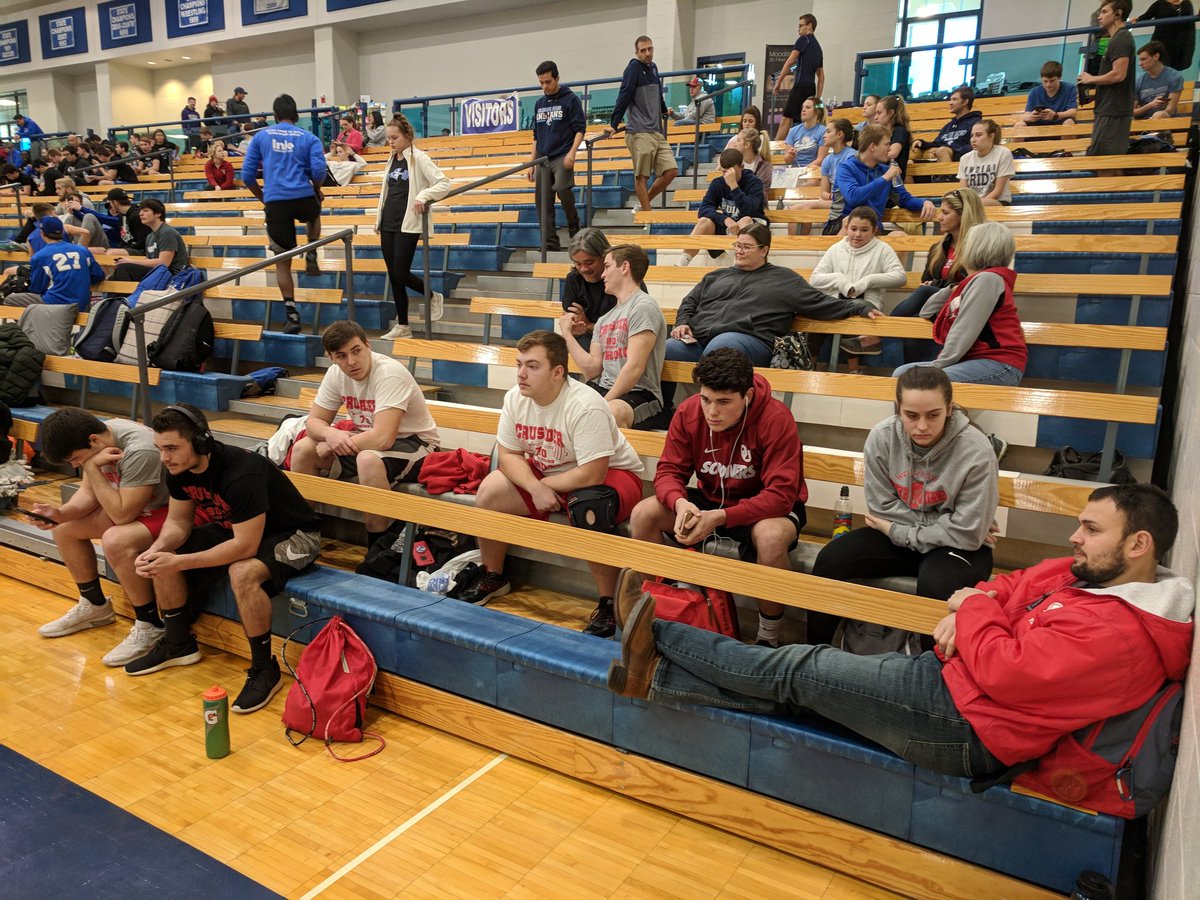 THE CALM BEFORE THE STORM!
3rd place overall in her weight Division; Elise LeGrand
3rd place overall in her division; Brook McCorkle
3rd place overall in his class; Isaac Hilt
2nd place overall in his weight class, Jake Soria
1st place in bench press and 1st place overall in his class; Trayson Probst
Dakota Dry and Julian Burden battled tough within their divisions
Cody Metz set personal records in all 3 lifts
Coach Foley says "Great Job Done By All!"
AWESOME RESULTS - GO BIG RED!!

STATE POWERLIFTING MEET @ GODDARD (2017)

Brooke McCorkle - 2nd Bench (170lbs)

Matthew Mason - 1st Clean (240lbs) 1st Squat (315lbs)

Jaycee Schettler - 2nd Squat (215lbs) 1st Bench (160lbs)
New State Record 1st Clean (185lbs)

CONGRATULATIONS MATTHEW, JAYCEE & BROOKE!!