Tanner Meyer Signs to play Basketball @ Allen County!
WHS 2021 Senior Graduate Tanner Meyer, signed to play basketball with Allen County (IOLA, KS), this coming school year. Present at the signing on Tuesday at WHS, Tanner was joined by his parents, Bob and Tiffin Meyer, and his HS Coaches, Joe Newman and Chad Whaley.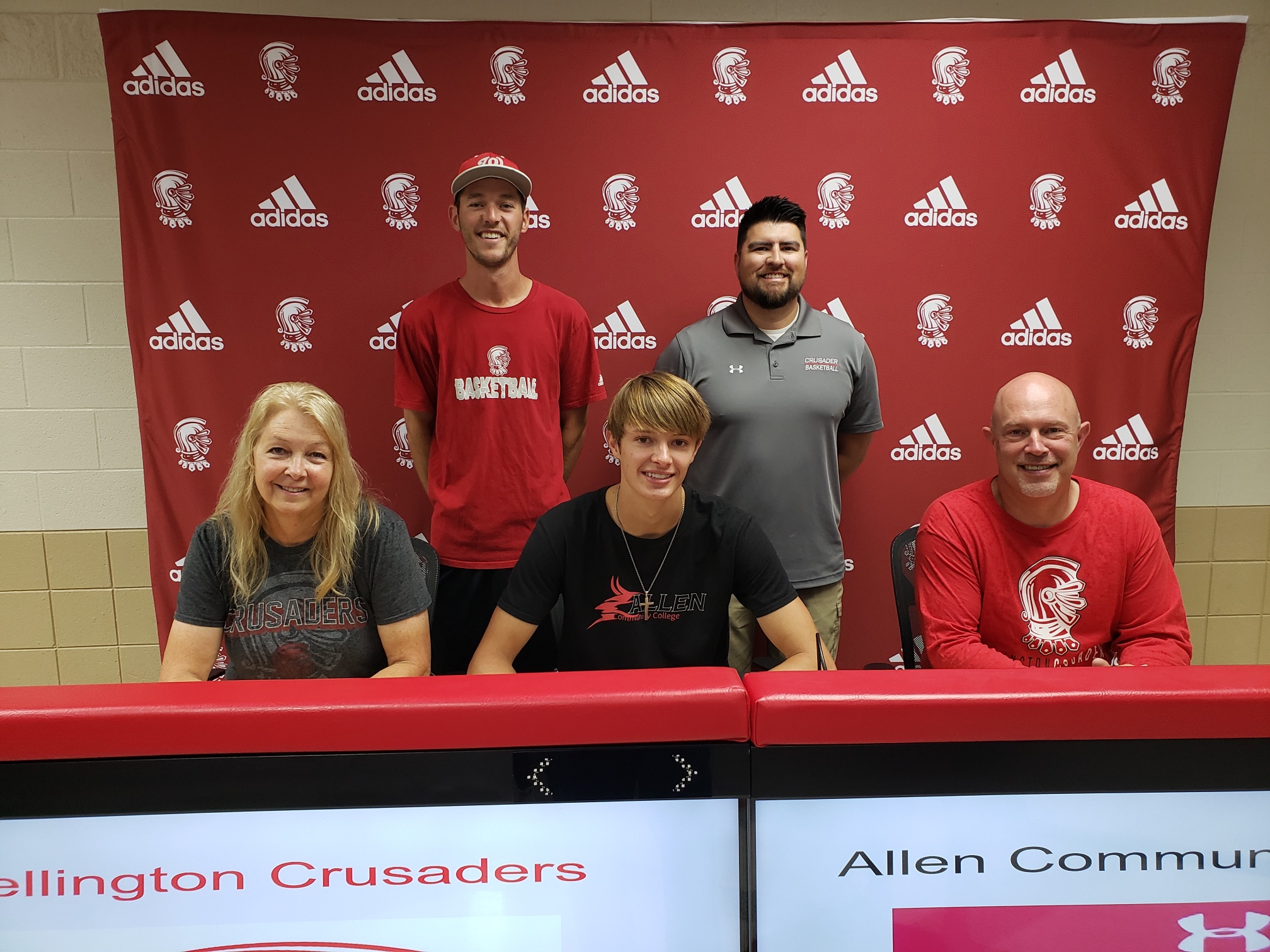 Also present for the ceremony were many teammates including Jack Wright, Hunter Lough, Jaxson Irey-Hurt, Trenton Bannister, and Rayce Koerner.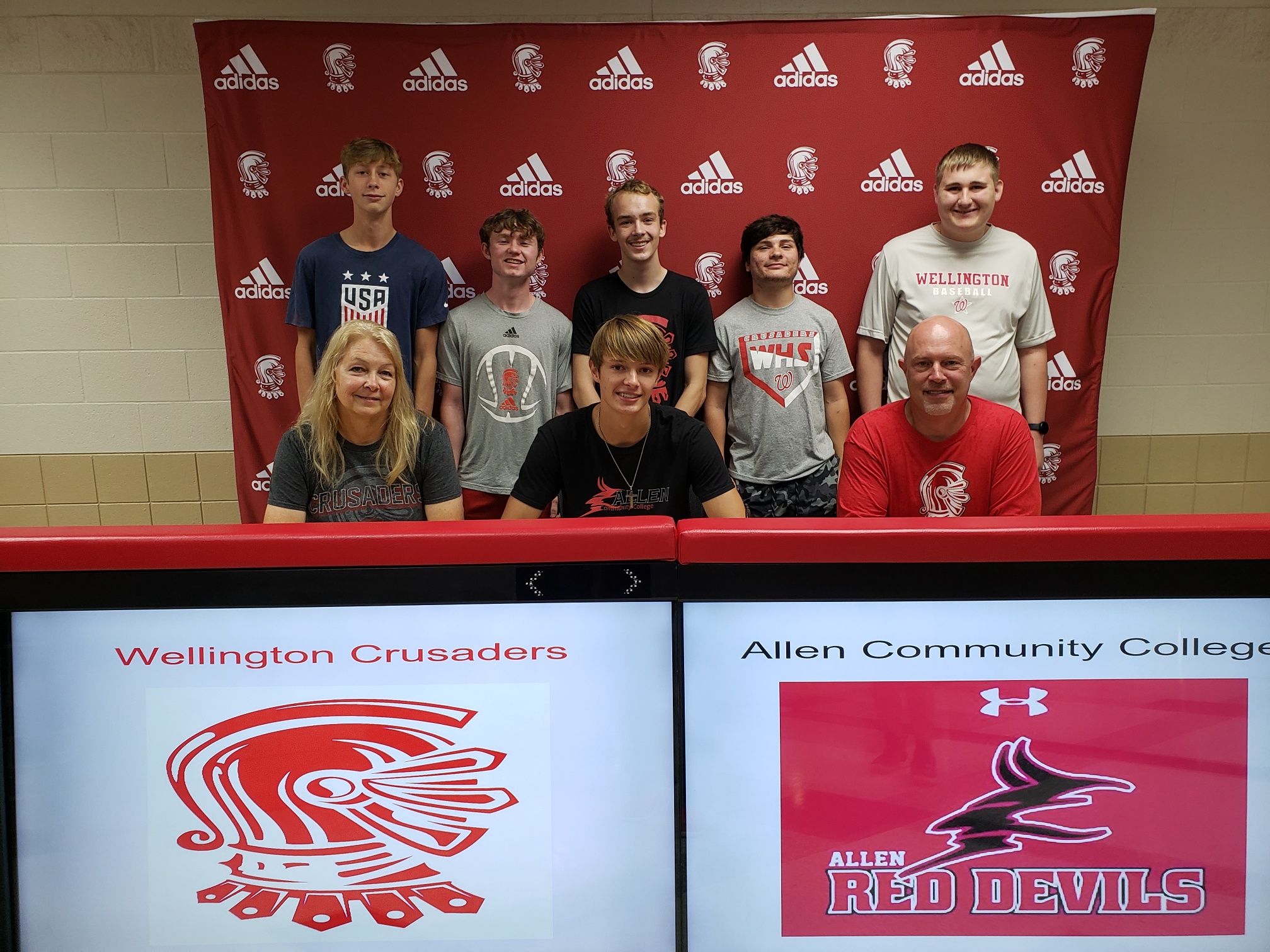 Congratulations Tanner and good luck as you continue your stellar basketball career. Best wishes Crusader and now a Red Devil!