Charitable Knights Help Others, Again!
WMS Leadership students and their sponsors, shopped at Wal*Mart on Sunday for a fellow "Knight" and "Lady Knight", both participants of the Angel Tree program. Big smiles on their faces as they spent quite a bit of time picking out some pretty cool stuff! It's great to see students caring about others as members of the leadership group do on a regular basis. Great Job!!

Those shopping on Sunday were sponsors Kristin White and Terri Driskell, with leadership students (pictured below L to R) - Trenton Severn, Jax Cornejo, Banks Hinshaw, Carley Hamilton, Taylor Earl, and Kasiah Richmond. Big HEARTS!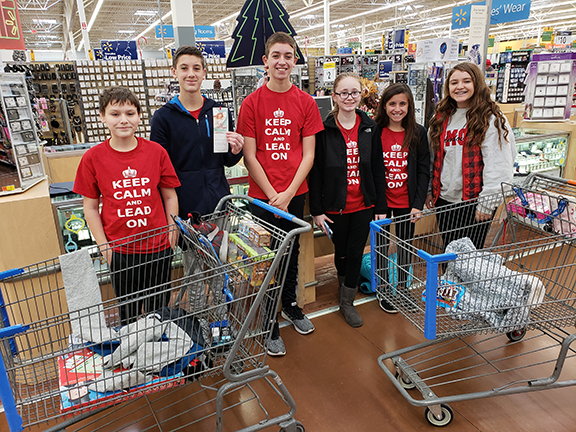 This is the same group that delivered 1400 items and cash to the FOOD BANK last week! The future is bright!