WHS GRADUATION 2019 HIGHLIGHTS
After the traditional processional, "Pomp and Circumstance" and the singing of our National Anthem, the soon to be graduated Class of 2019 spent their last hour together as "one" - the 120 graduates will soon move on to other endeavors and responsibilities. Saturday, May 18, 2019 was the end of one chapter and the beginning of many more chapters to come for this great group of Crusaders.

WHS Summa Cum Laude graduates Tanner Dillon, Devin Dickinson & Taylor Meyer shared thoughts and then Principal John Buckendorff and Asst. Principal Stephanie Smith handed out LOCAL SCHOLARSHIPS to begin the event. Many of these local scholarships have been in existence for over 50 years! CLICK HERE for a listing and this year's recipients. A scholarship memorializing Stephen Jamerson, a 2019 class member, tragically lost in an accident at the beginning of his Junior year at WHS was presented as well. Stephen's chair amongst the graduates, was draped with the graduation gown he would have worn.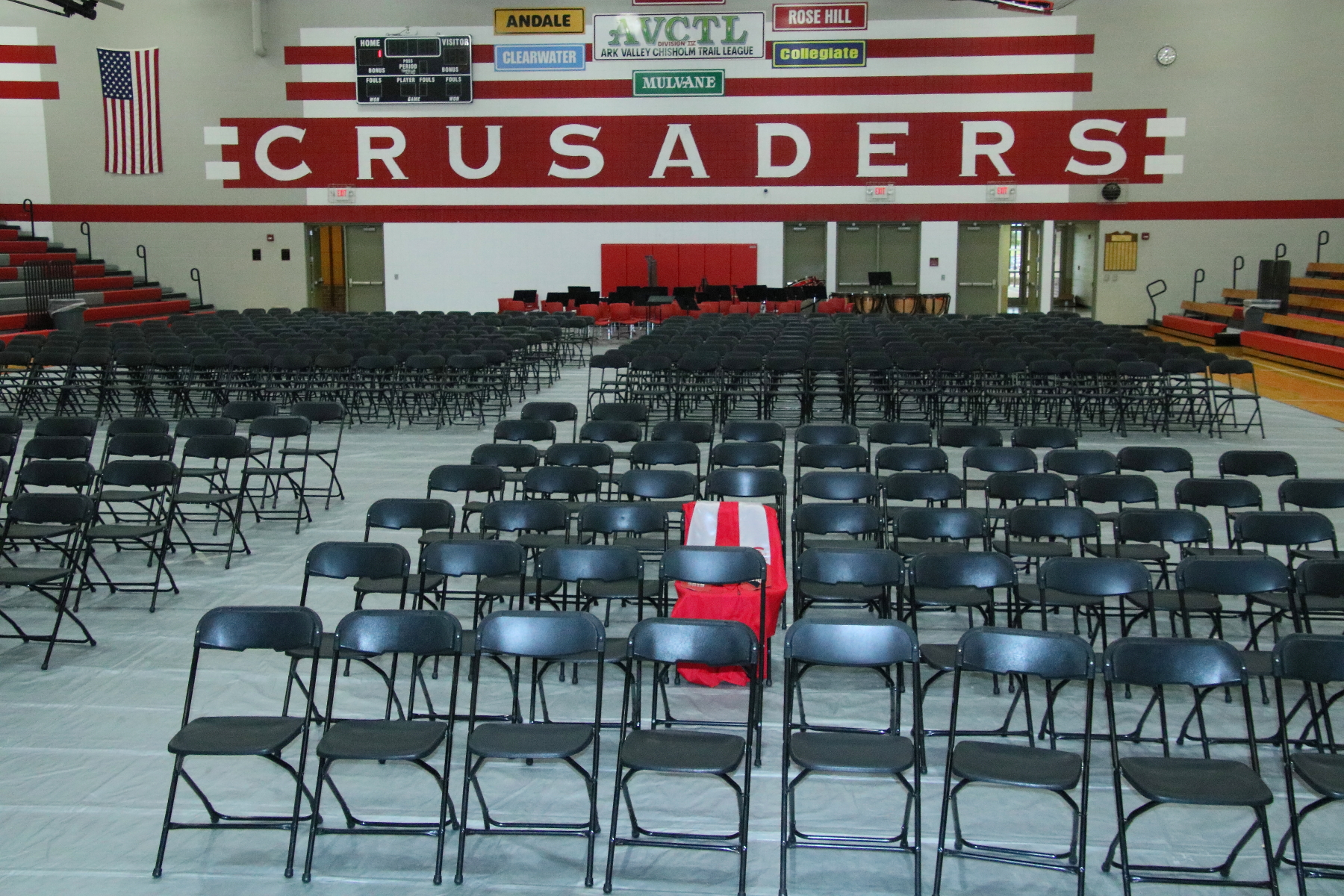 Stephen's scholarship was presented by classmates Brooke McCorkle and Julian Burden, and Stephen's family members. Stephen is so missed by his family and friends. He will not be forgotten.
Following the scholarship presentations, the WHS CHOIR performed, singing "Baba Yetu" (Lord's Prayer).

Due to the weather-related cancellation a couple weeks ago of the Sports Banquet, this school year's Outstanding Male and Female Athletes were announced. Congratulations to DeAndre Washington and Jacelyn Buck. Awesome!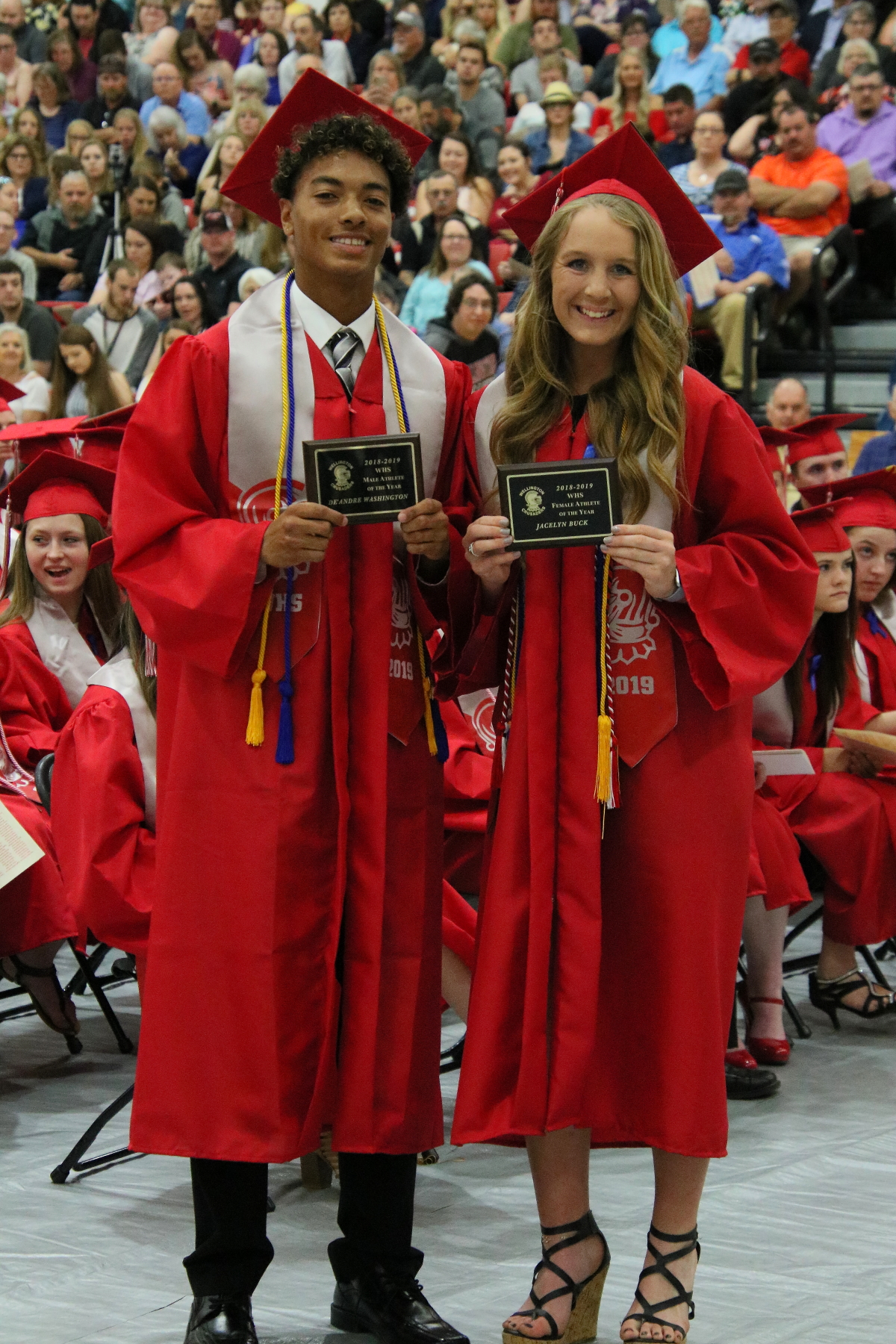 The WHS Class of 2019 were presented their diplomas followed by the singing of the ALMA MATER. Principal Buckendorff then introduced the "graduated" WHS Class of 2019 to the 2,000+ attendees and the celebrations began!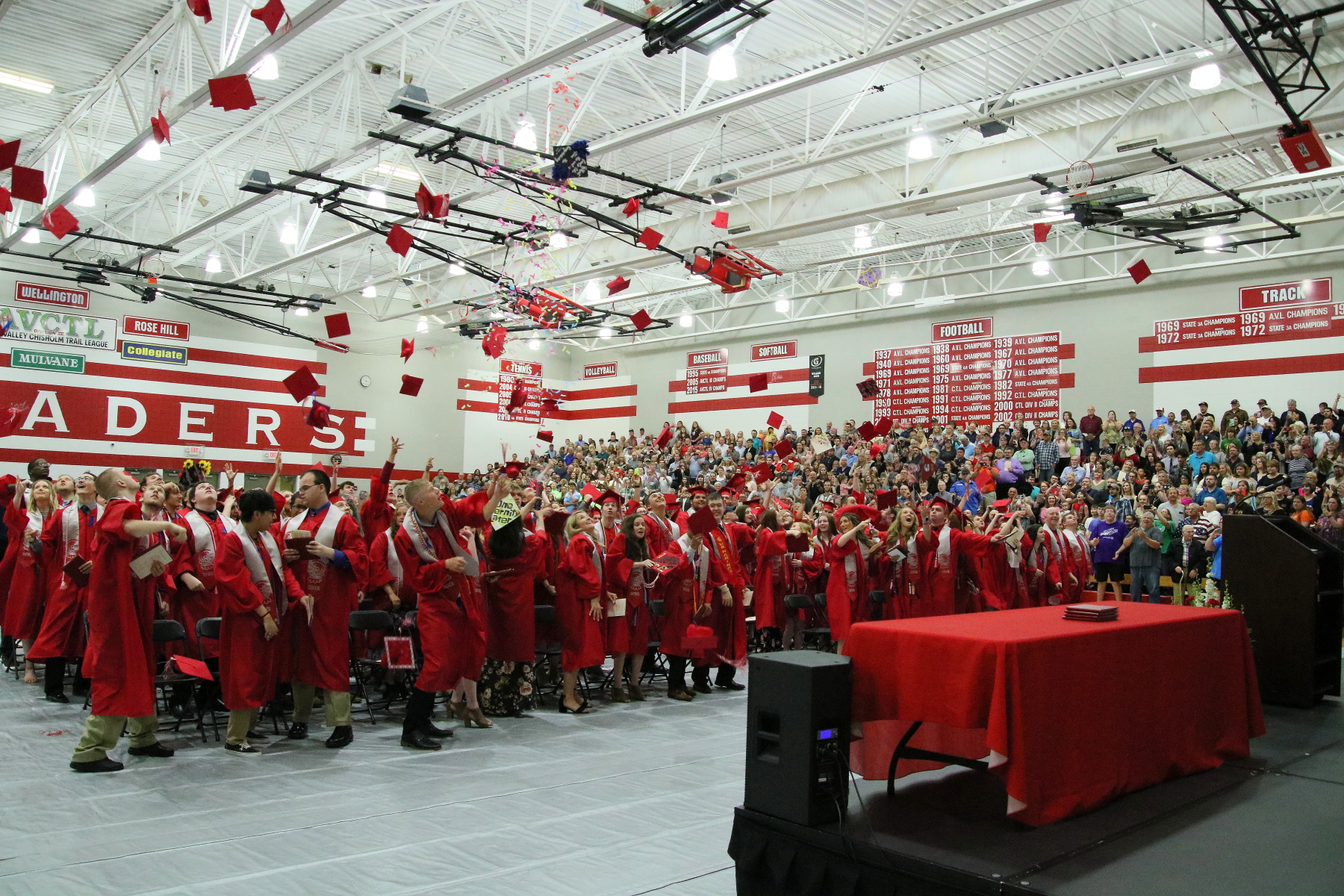 Congratulations to a fine, fine, fine group of students and student-athletes, who make up this year's senior class. BEST OF LUCK (& SKILL) as you head out into the world!