We Have A Medalist @ STATE 4A Girls Golf!
WE HAVE A MEDALIST @ 4A STATE GOLF!!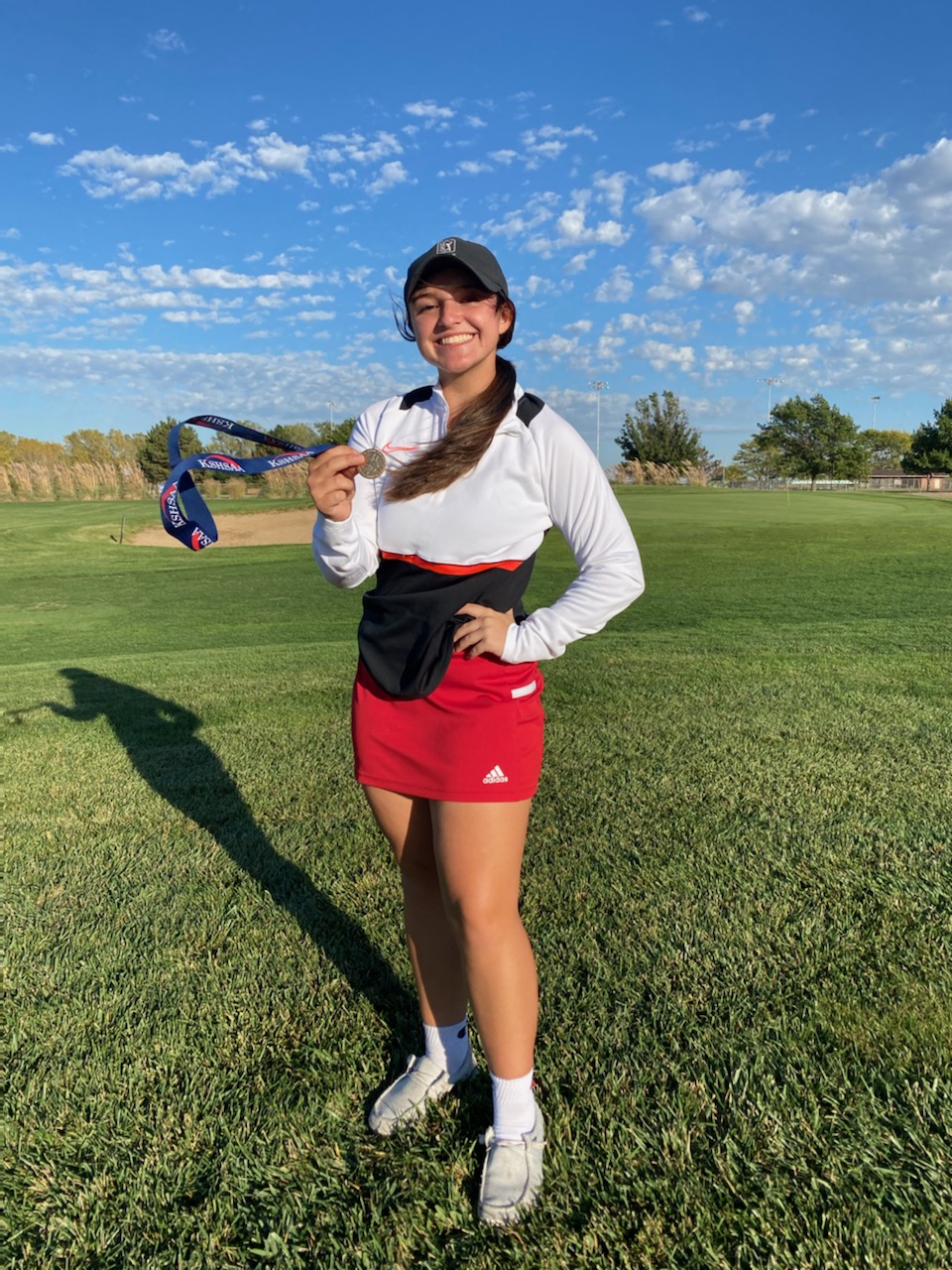 The top 20 medal - Congratulations to Kasiah Richmond, who finished 20th (tied for 19th). She played the best she has ever played all year. She had a tournament PR today - she hit the ball phenomenally, in windy conditions!! AWESOME AWESOME AWESOME
We had 6 girls in State Action the past few days (all underclassmen), 5 at TENNIS and 1 at GOLF - all are MEDALISTS - great day to be a CRUSADER FAN!!
CONGRATULATIONS KASIAH, Coach Ginter and Coach Sawyer!!
STATE 4A GIRLS GOLF ACTION PICS

Courtesy of WHS Yearbook (Coach Sawyer and 2020 State 4A Golf Champion Payton Ginter)