KWHS NEWS LOGO WINNERS ANNOUNCED!
And the winners are....
The KWHS NEWS TEAM at WHS recently held a contest for an official KWHS NEWS logo to kick off their new NEWSCAST (coming next week!) The competition was tight with several very cool logos submitted by 4 different WHS students! The choices were tough and after verifying that other news organizations use more than one logo, the KWHS NEWS TEAM selected logos created by "2" different students, Senior McQuay Bongato and Freshman Stellar Young. Other contributors included Rhett Nance and Cody Metz. All the designs were well received and all "4" contributors will be rewarded for their creative efforts!
McQuay - $50 Visa Card / 2 FREE PIZZA COUPONS
Young - $50 Visa Card / 2 FREE PIZZA COUPONS
Metz - 2 FREE PIZZA COUPONS
Nance - 2 FREE PIZZA COUPONS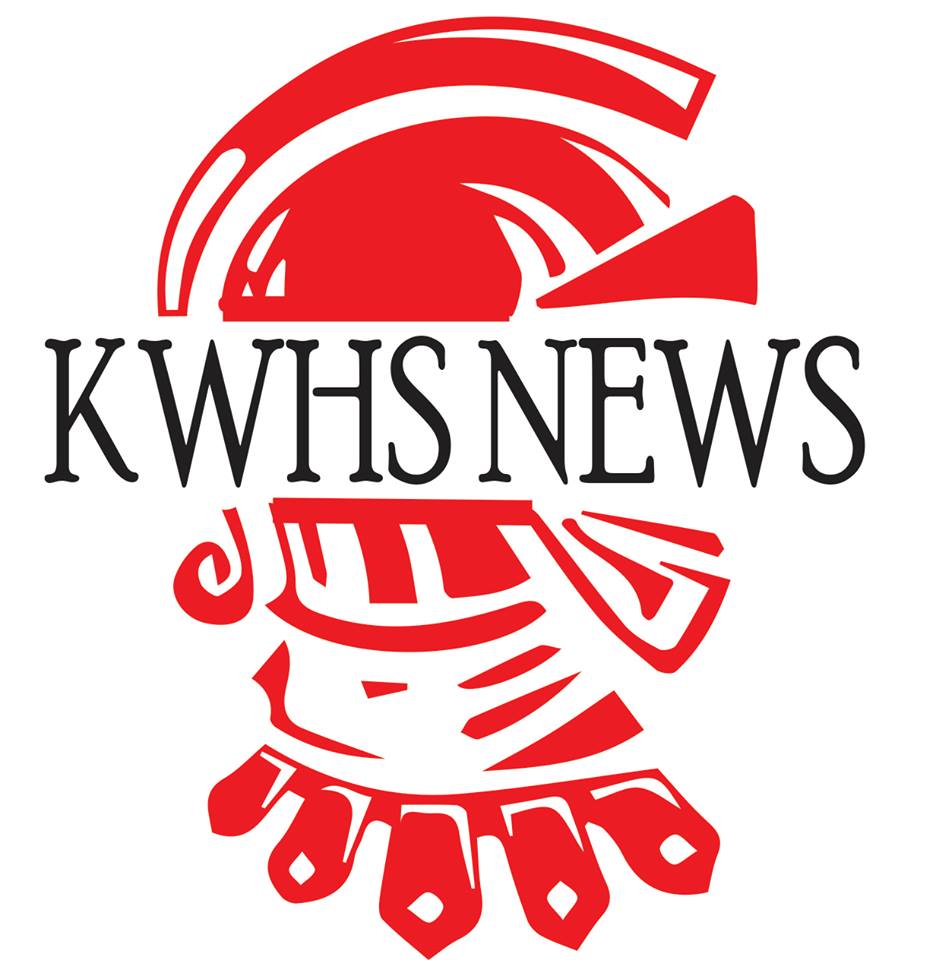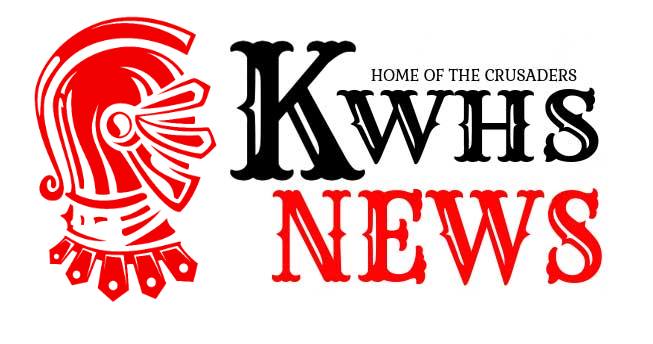 The first pictured was "1" of 2 selected, created by Stellar Young. The second pictured was "1" of 2 selected, created by McQuay Bongato. You'll see their "other" logos in upcoming newscasts and other mediums. Thank you McQuay, Stellar, Cody, and Rhett for your pioneering participation / contribution to this new NEWS endeavor! GO BIG RED-GO KWHS!
*****************
This is an exciting semester for those of us involved with launching a "NEWSCAST" at Wellington High School. Since the beginning of the school year, KWHS NEWS (and www.kwhs.online), have been in the works...it is a building process but we are getting there. Many items are needed, we are acquiring those as we can...and we anticipate the first official newscast by the end of the 1st week in November.
WHAT WE NEED NOW IS A "KWHS NEWS" LOGO!!!
So, we are having a "design the logo" contest for all Wellington Middle and High School students that would like to participate, If your logo is selected as the official logo for KWHS NEWS, you will win a $100 Visa Gift Card and secure your spot in the pioneering history of KWHS NEWS!
Here are some guidelines - LOGO must include school colors, Crusader Head, "KWHS NEWS" - and you may as an option include "WELLINGTON HIGH SCHOOL" in the logo somehow, or "HOME OF THE CRUSADERS".
The logo should look professionally done but also easy to recreate on t-shirts or other items, so no need to OVER COMPLICATE the design. When you google and look at a lot of news organization logos, they are relatively simple, but cleverly laid out, bold, etc.
ALL "HIGH RESOLUTION" ENTRIES MUST BE SUBMITTED BY END OF SCHOOL ON OCTOBER 31st. Students can (using their school email), email their submission(s)** to:
**Students can submit more than one design
So, Crusaders and Knights, if you are interested in competing, contact me at the above email and I'll send you a Crusader Head you can use if you don't have one already.
Good Luck!!