Crusaders Fall in Opener vs Collegiate 35-13
In a pregame ceremony, some of Wellington's "First Responders" were honored on the field. They were guests of the Crusaders for the evening. We can't thank them enough for what they do for all of us.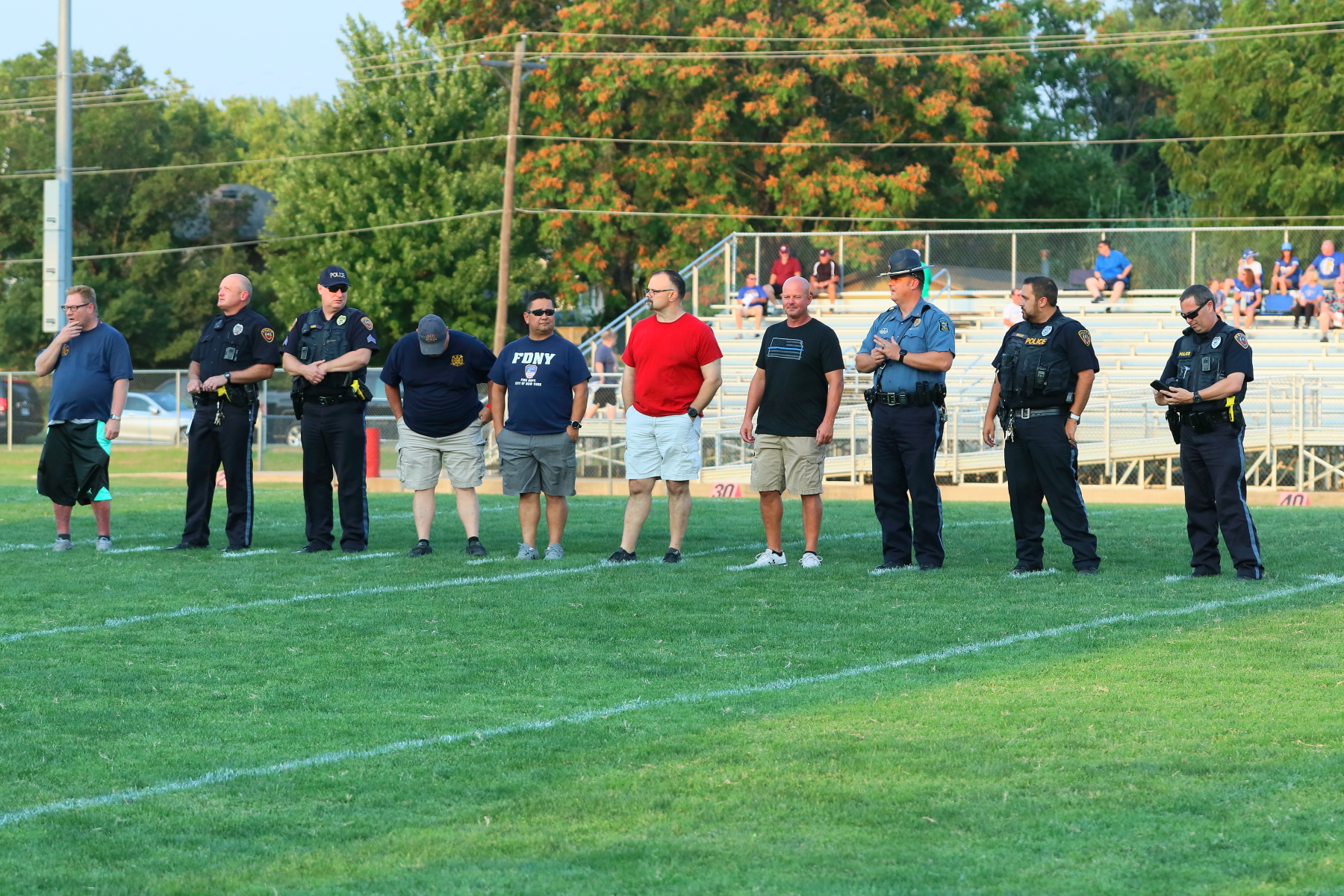 It was a mixed bag for the Crusaders Saturday evening at Sellers Park. First game of the season can be that way. There were moments of good execution but also moments of inability to capitalize and/or misfortune of one sort or another. The Spartans, now 2-0, scored in every quarter, sustaining momentum and securing the 35-13 win. They've scored in every quarter so far this season I believe, with a similar win over Mulvane Week 1. 

The entrance to the field by the Crusaders was awesome - with it being the 20 year anniversary of the attacks on the World Trade Center buildings in NY, a most appropriate and  honorable start to the game.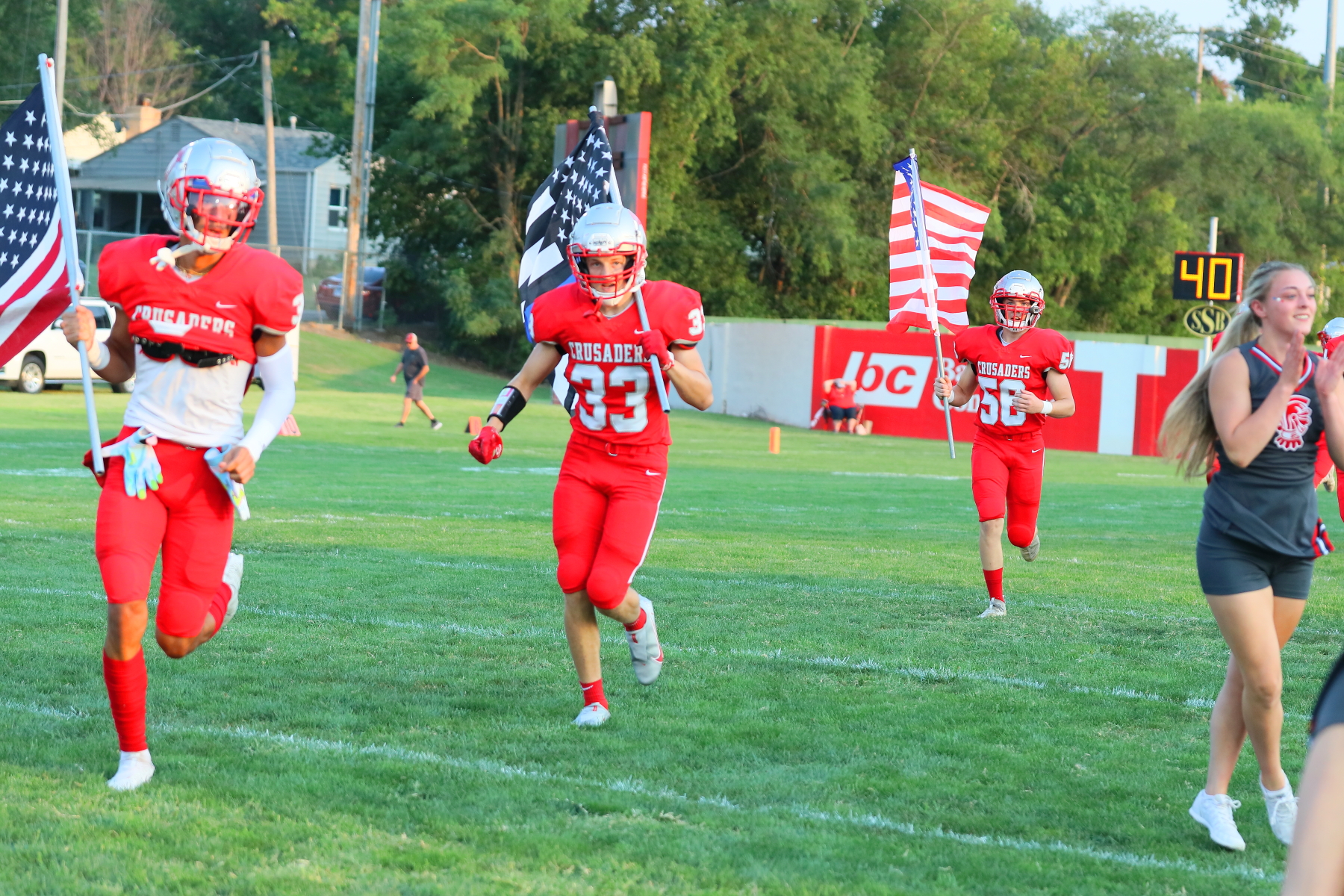 SCORE BY QUARTERS
CHS 07 14 07 07 - 35
WHS 00 07 00 06 -13
GAME STATS
PASSING
Malachi Rogers 5/19 for 57 yds. 1TD 1 INT
Cope Henry 0/1

RUSHING
Malachi Rogers 19/197 yds / 10.4 avg 1 TD
Dustyn Schettler 6/21 yds / 3.5 yd  avg
Cope Henry 2/-3 yds / -1.5 yd avg
Riley Nichols 3/4 yds / 1.3 yd avg
RECEIVING
Brody Weir 1 for 5 yds 1 TD
RJ Clift 1 for 11 yds 
Mekhi Haskin-Ybarra 2 for 16 yds
Dusty Schettler 1 for 1 yd
Cope Henry 1 for 24 yds 
PASSING - 57 yds
RUSHING - 219 yds
_________________
TOTAL YDS - 276 yds
Next up, Andale. HERE this coming Friday. The Indians are 2-0. 

GAME ACTION PICS vs COLLEGIATE 091121