Three named to Chappy All-Tourney team, Crusaders take 2nd as team
COURTESY PHOTOS
The Varsity Volleyball squad was in action at the Chaparral tournament today and we've got some pretty great results to share from the day!
The team won their first three matchups in pool play against Chaparral, Pretty Prairie, and Conway Springs to make it to advance to the championship bracket where they faced off against Clearwater and WON (26-24, 25-18) which put them in the Championship Game! The Crusaders fell short to Pretty Prairie for 1st, but the 4-1 performance was good enough, of course, for the title of RUNNER-UP, and THREE(!) of our girls made the All-Tournament Team!!
Congrats to the Lady Crusaders for their tournament performance and to Shiney Hughes, Kylan Gregory, and Katelyn Kessler for their inclusion in the All-Tournament Team!!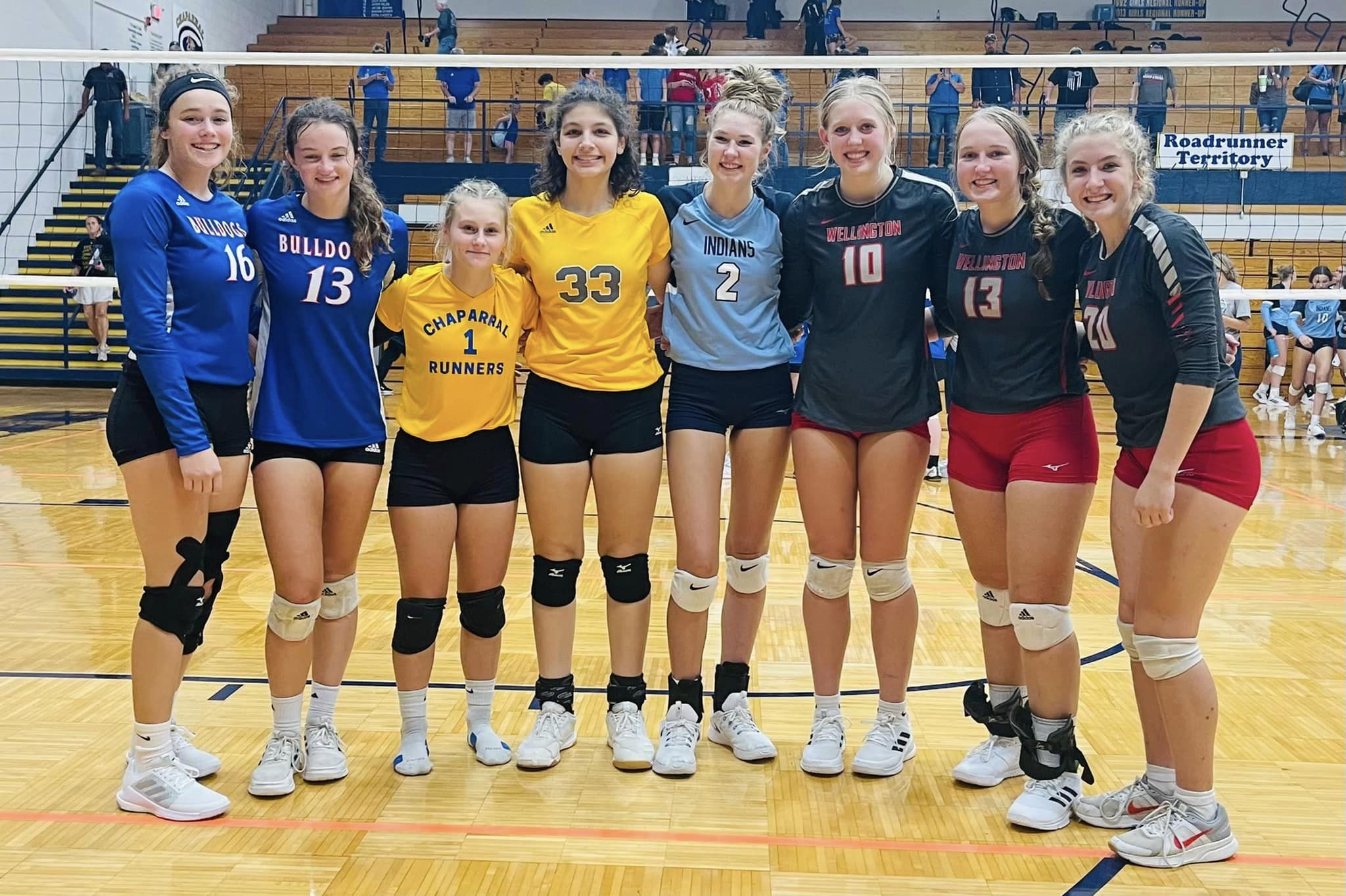 Varsity Assistant Coach Hopper said, "It was an extremely long day but our girls have grown tremendously in one week and we couldn't be more happy with what we accomplished today!! We communicated, dominated, and most of all had fun!"
POOL PLAY
Game 1 v. Chaparral 25-20, 25-15 WIN
Game 2 v. Pretty Prairie 26-24, 29-27 WIN
Game 3 v. Conway Springs = 25-9, 25-12
CHAMPIONSHIP BRACKET PLAY
Game 4 Clearwater 26-24, 25-18
Championship Game v. Pretty Prairie 20-25, 17-25 Loss