A Look at THE LOUGH BROTHERS!
Mason & Hunter Lough / Performing @ Barefoot Jerry's / Summer 2017
Larance & Carrie Lough probably had no idea, a dozen or so years ago, when they presented a small "roll-out" piano to their first-born, Mason, who was 3 at the time. It was of immediate interest to their son, and when, a couple of years later, a relative purchased a nicer keyboard for the boy, it became clear the young man possessed exceptional musical abilities. "At age 5, Mason could listen to a song, turn to his keyboard and play it," mother Carrie shared in a sit-down with the two and younger brother and musician Hunter recently.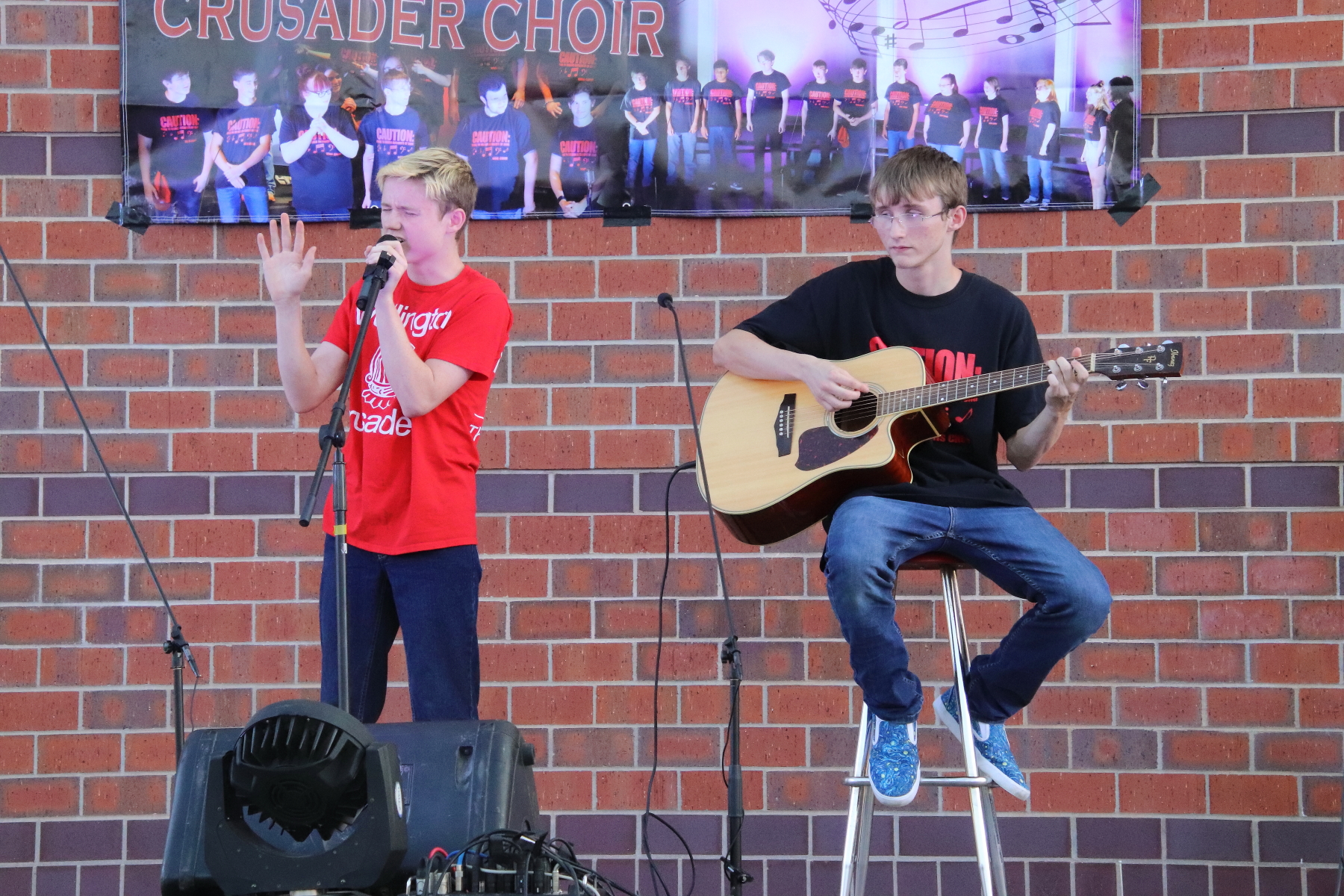 Mason, now 16 and brother Hunter 13, are known around the region as the "Lough Bros" and perform regularly at a number of events around south central Kansas and even larger venues from time to time. Mason submitted a video to a radio station in Wichita before the "Zac Brown" concert at Intrust Arena a few years ago. Much to Mason's and the family's surprise, the radio station arranged for Mason to perform with the band - he was called to the stage and pounded out a tune with the band on the piano, an event he will no doubt remember forever!

Younger brother Hunter, got into the act for the first time at our very own Wheat Festival Talent Show, (the first time it was held at Sellers Park). With brother Mason accompanying on piano, Hunter sang "The Honey Bee" and won! As the returning champions the following year, they won again! Both of these young men "love music", both are active in choir and band at WHS and WMS, and the duo will be performing soon, in Winfield at the Walnut Valley Festival, and then Conway Springs for the Fall Festival there on Sept. 22nd.
The pair auditioned recently at the Royals Kauffman Stadium in Kansas City and remain on their list to possibly appear at a pre-game performance in the future. Mason's favorite instruments are the acoustic guitar, the alto sax and the ukulele, Hunter, the acoustic guitar, the bass guitar, and the trumpet. The boys have two younger siblings, Brodee 10 and Alaina 7. Neither has joined the act yet but Brodee has shown some interest perhaps of late. (Summer 2017 // Brodee & Hunter)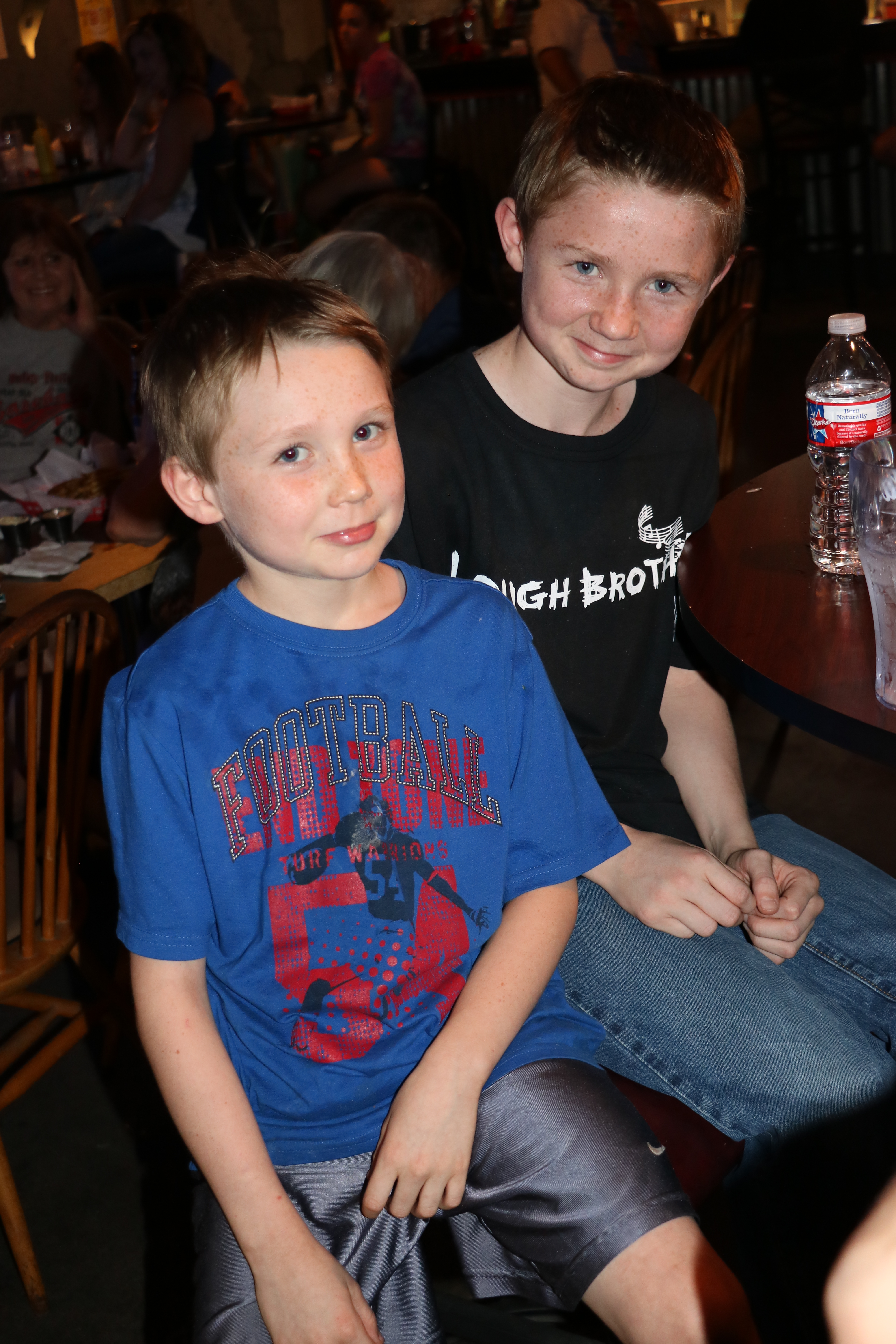 Mason and Hunter not only just perform, they also have written and arranged numerous numbers for themselves. At the recent Lawn Concert at WHS, the two did just that, much to the listening pleasure of the nice-sized crowd on hand. Their interest and love of music is the same, their goals, a bit different however. Hunter likes to be in front of the camera - enjoys the stage and the performing aspects of the profession. Older brother Mason, does all of that and quite well, but sees himself more of a behind the camera music lover and hopes to attend Middle Tennessee University when he graduates and major in Audio Engineering. Hunter, like any kid with a dream, would love to spend the rest of his life on stage but, like Mason, is well grounded and he too plans on attending college to enhance his musical knowledge and abilities. "If the other happens first, all the better", Hunter adds with a dream-like twinkle in his eyes, that kind of twinkle we all had when we were young, hopeful, and full of ambition. Both enjoy school too! Mason's favorite classes are choir, band and CALCULUS! Hunter has a preference for SOCIAL STUDIES - Great Combo! :)
MASON LOUGH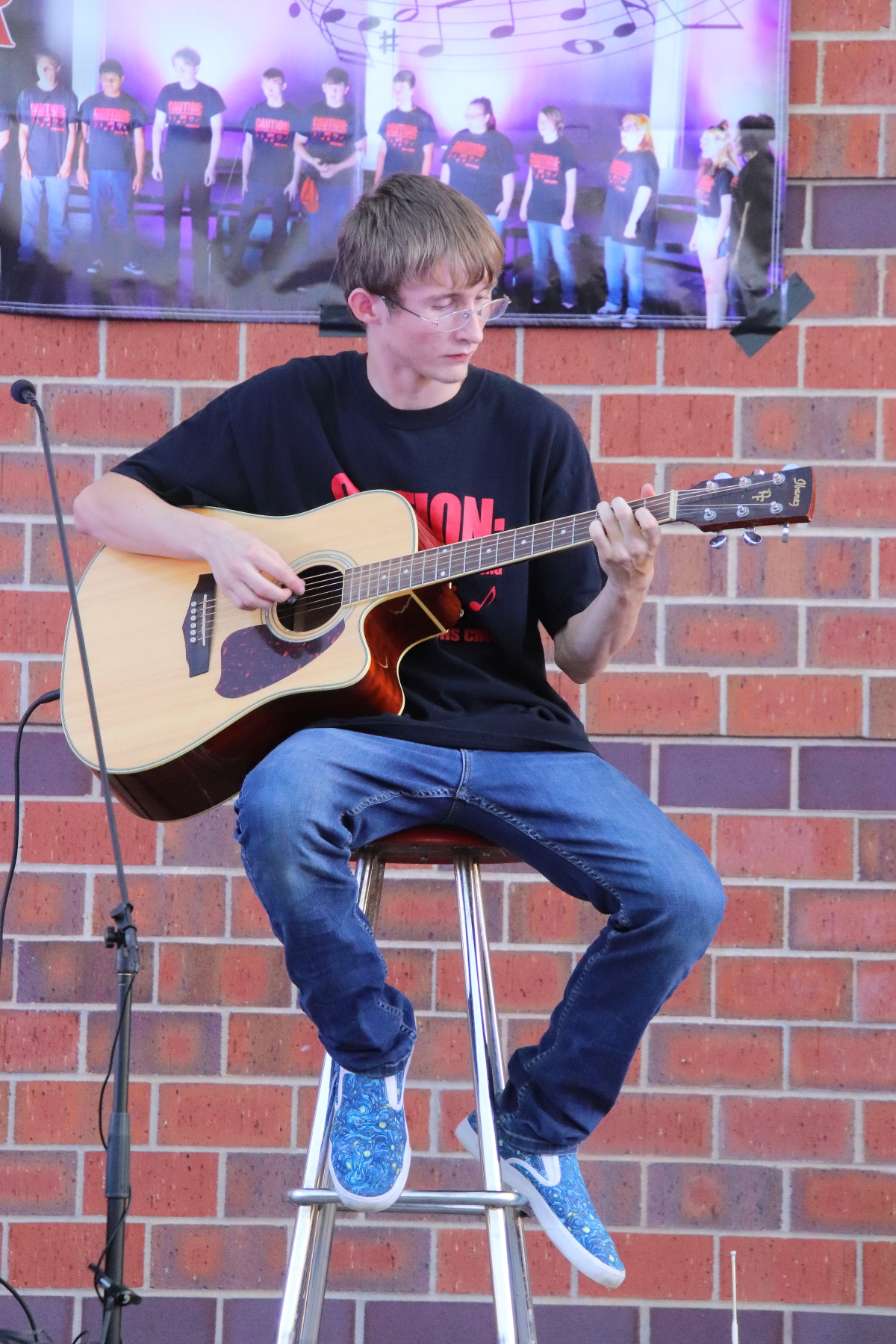 HUNTER LOUGH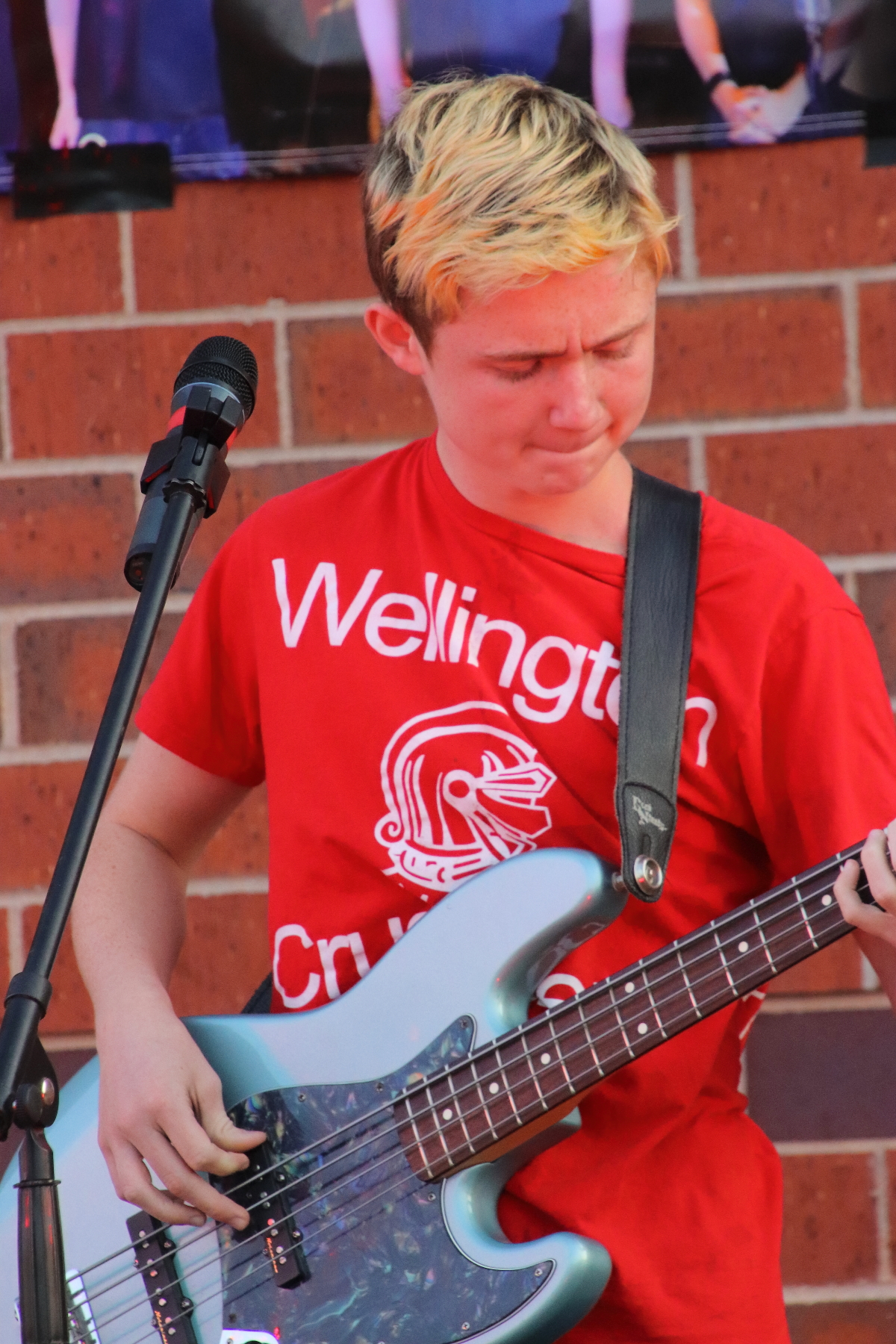 "2" very talented brothers, very much alike and very different as well. One thing for sure, they love to perform music (their music repertoire spans many decades) and they'd love to perform for you. If you would like to arrange for that, contact the LOUGH BROTHERS general manager, mother Carrie, (calough82@gmail.com), her and her husband Larance, would love to have the boys be a part of a special event you have over your horizon.

Feel free to invite me - I enjoy their performances greatly!