State 4A Sendoff (Again) Today @ WHS!!
For the 2nd time in about as many weeks, a STATE 4A sendoff took place at WHS, this time for Cross Country runners Senior Chase Pfalzgraf and Junior Mackenzie Heacock. Chase and Mackenzie both qualified for the State 4A Meet at Wamego this Saturday. Action gets underway at 11AM at the Wamego Country Club. Many students, staff, the awesome Crusader Band, and others were on hand in support!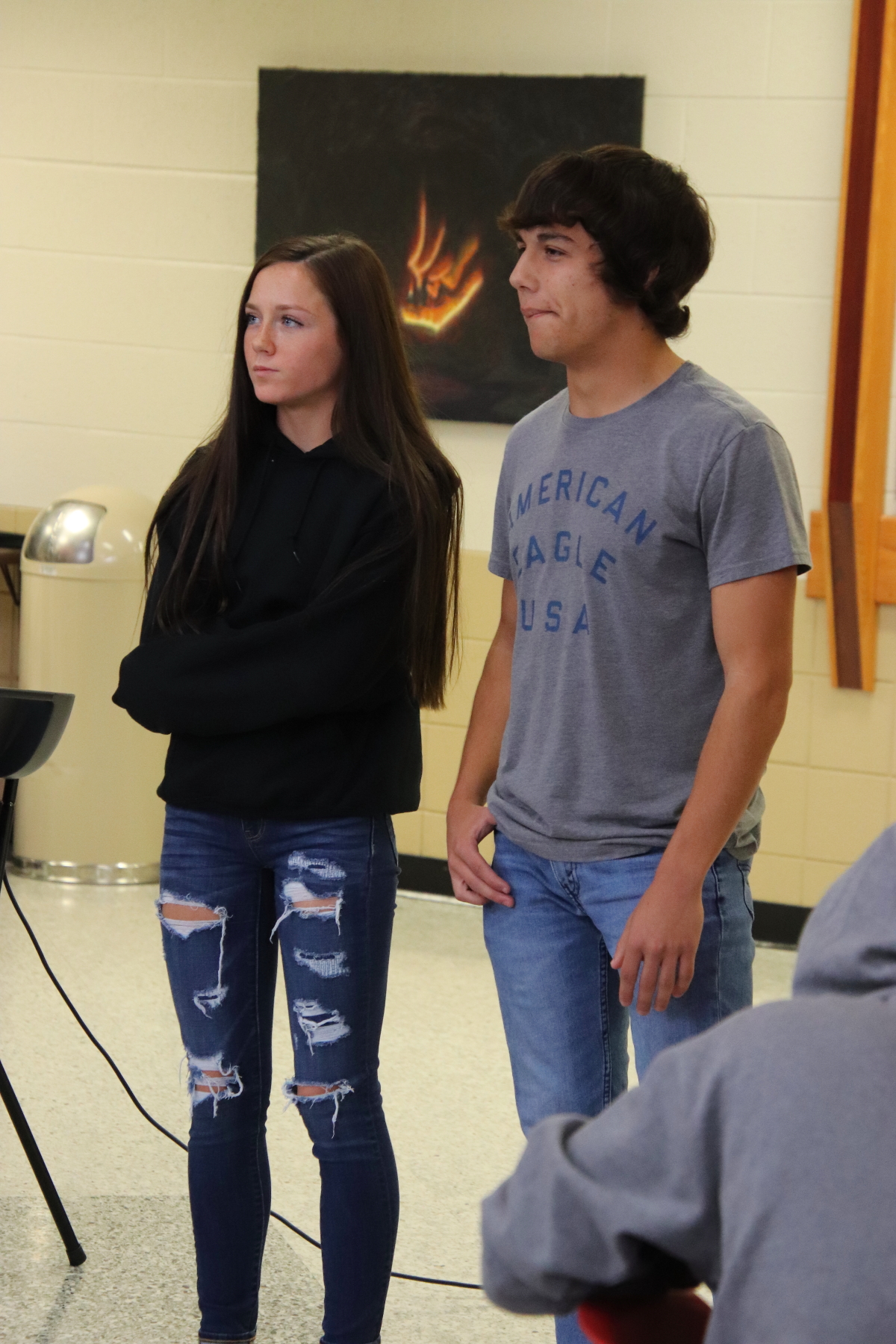 Chase, on behalf of Mackenzie and himself, addressed those present, thanking their fellow students, thanking Coach Wallace, thanking everyone for the support they've provided.
Two awesome young people - proud of them both! GOOD LUCK AT STATE CHASE & MACKENZIE!!