"OKLAHOMA" Production - Nothing Short of SUPERB!
Nice crowds all weekend at Wellington High School. It was showtime on Friday, Saturday, and Sunday, for the Rodgers and Hammerstein production - "OKLAHOMA" and the Crusaders of the Stage were at their best, their very, very best!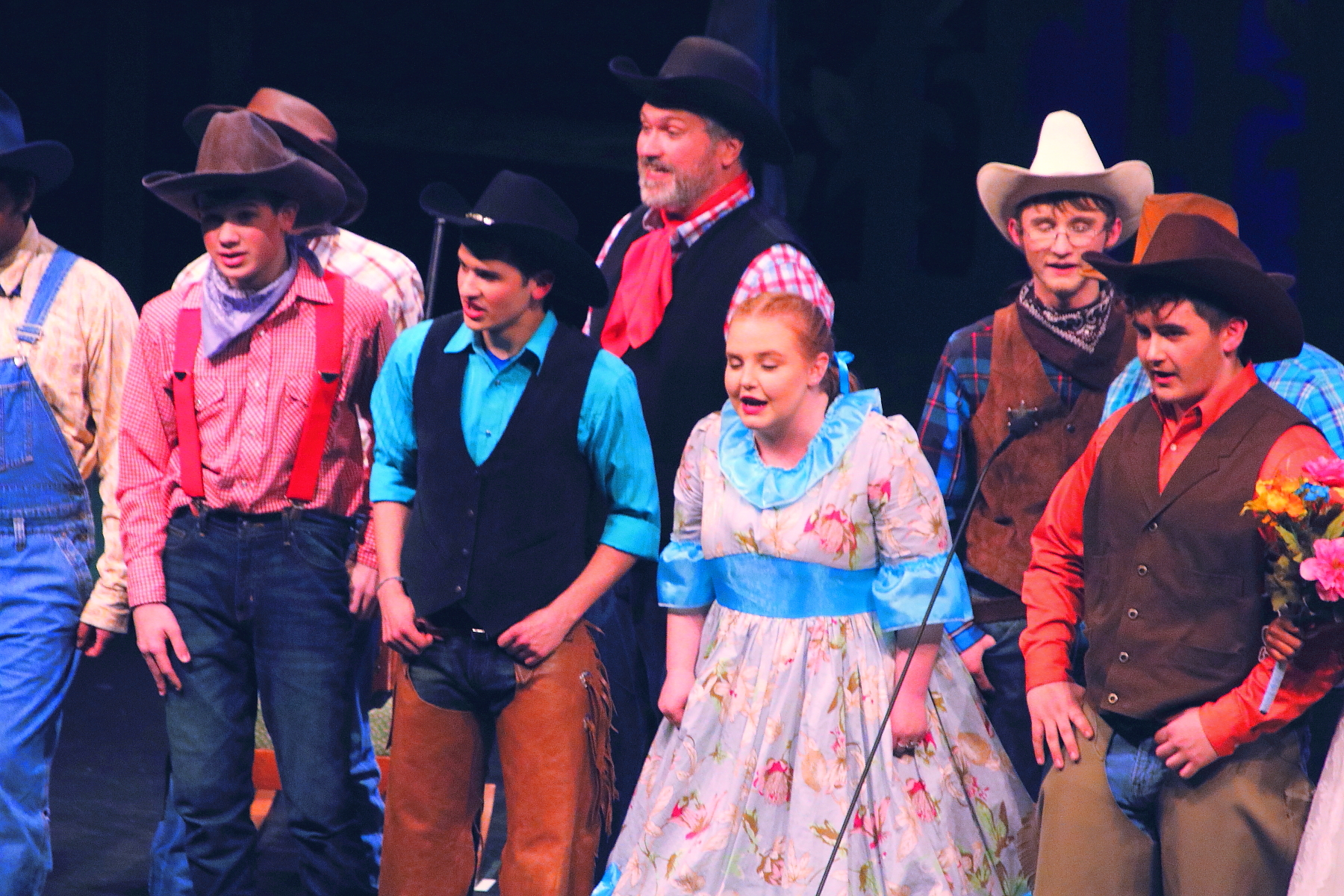 Under the direction of Bob and Michelle Brown and choral direction of Jessica Coldwell, the cast of nearly 30, captured the undivided attention of all in attendance, with great performance, after great performance, the best production at a high school play I've probably ever seen. Cameron Carter can sing, Michaela Adkins can sing, Chloe Easterly can sing, Joel Brown can sing, too! (Everyone could sing quite frankly-remarkable sound!) The group numbers, voluminous and bold, you felt like you were at a Broadway Production, better yet, you felt like you were in Claremore, Oklahoma 1906,  it was just that good!

Folks that did attend have raved about it on social media - it truly was a grand production and showcased the high quality talent that exists in the student body and staff at WHS. 
COMING THIS FALL @ WHS...

"A CHRISTMAS CAROL - RADIO PLAY"