The WMS 6th Graders were participating Tuesday in the Pheasant Forever and Quail Forever's Youth Pollinator Habitat Program just north of the 9th Street Baseball Diamond. This is the 2nd year for the project, administered by 6th grade Social Studies instructor Brandon Wilmoth...here's a description of what the program is about: Pheasants Forever and Quail Forever's Youth Pollinator Habitat Program provides support to over 700 grassroots chapters and their partners across the country to engage youth, families and communities in establishing pollinator habitat projects. The program's objectives are to increase awareness about declining pollinator populations, educate the general public on the importance of pollinator habitat and establish quality pollinator habitat across the country. The program will provide tools for chapters and their partners to work with local community partners to create habitat projects that involve youth, school and community groups. Program support includes training on how to plan, plant and manage a pollinator project from start to finish. Additionally, conservation/pollinator curriculum for classrooms, hands-on educational activities and monitoring activities for after the project is established are provided. Project benefits include quality pollinator foraging and nesting habitat, but also opportunities for youth to get outside and gain an appreciation for wildlife and conservation. 
POLLINATOR PICS 042517 POLLINATORS - WIDE VIEW 
Double click for largest view.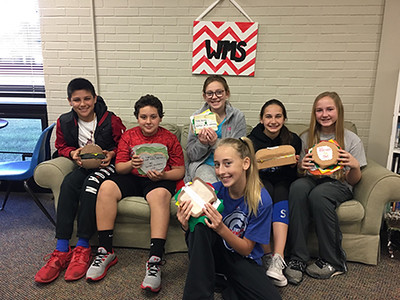 WMS students Mekhi Haskin-Ybarra, Jeffery Berryman, Alyra Koerner, Maddie Nance, Jensen Lynnes and Shianna Hughescreated "book report sandwiches" for Ms. Fairbanks' Reading Class, over their 3rd quarter AR books. Each part of the sandwich explained a different part of the book, ex. the cheese was the character description, the meat was the setting and so on. Very Creative!! 

BOOK REPORT SANDWICHES PIC 
Mmmmmmm....Book Reports sure taste good!! :)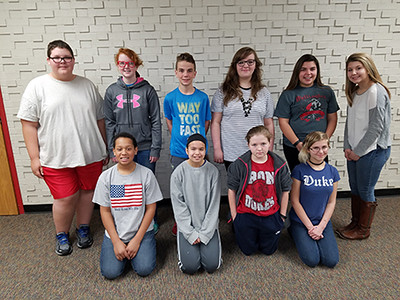 Congratulations to the WMS math relay team for competing well at our competition in Ark City! The 7th grade team finished in 4th place and 7th grader Deitrek Gill finished in first place in the individual competition! Great Job Knights! Front Row L to R: Aidan Young, Morgan Bacon, Bella Brusky, Alyssa Nichols Back Row L to R: Mathias Klinedinst, Riley Anderson, Deitrek Gill, Rachel Lee, Olivia Brand and Emma Dillon.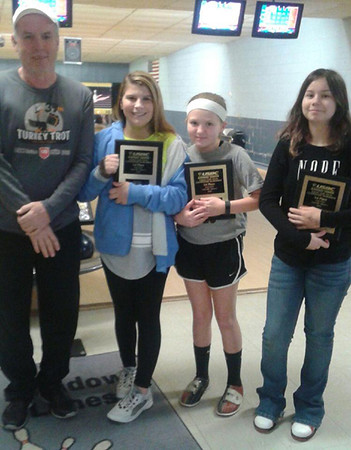 Wellington "YOUTH" Bowlers fared well at the Youth State Tournament in Olathe...congrats to Kylen Smith, 1st place singles (766), Kayla Reynolds, 1st place singles (746) and the JuJu Nike Hawks, 1st place team (2801) w/ Makayla Brownlee, Isobella Brusky, Kayla Reynolds and "substitute" Leigh Garrett!Also pictured, Mr. Bill Day, owner of Meadow Lanes Bowling Alley here in Wellington! GREAT JOB!!
ADDITIONAL COURTESY PICS: PIC 2 // PIC 3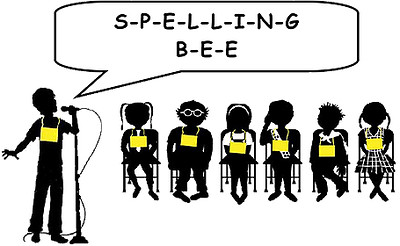 Wellington Middle School hosted the Pioneer League Div IV Spelling Bee on Tuesday - CONGRATULATIONS to WMS 7th Grader Alexis Hearlson who finished 5th! Here are the TOP 5 finishers for both 7th & 8th grade:
8TH GRADE: 1st Elena Messenger Ark City / 2nd Kathrynne Giger Ark City / 3rd Roger Bosley Clearwater / 4th Brandun Dunlop Winfield / 5th Breanne Tinsley Ark City
7TH GRADE: 1st Breckyn Poe El Dorado / 2nd Sabrina Wilson Winfield / 3rd Kassidy Halpain Mulvane / 4th Daylan Reeves Clearwater / 5th Alexis Hearlson Wellington
8th Grader Kaitynne Kreifels of Wellington earned an honorable mention. Congrats to all including 7th graders Riley Anderson, Kaiden Hernandez, Korbin Jones and Destiny Pacchelli for representing well!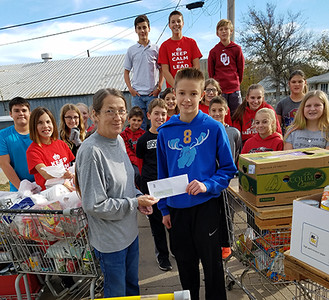 HAPPY THANKSGIVING from many of your area schools! The WMS Leadership Group dropped off "3" truckloads of food and $590 cash Monday morning at the Wellington Food Bank! Eisenhower contributed over 2,200 canned items and the WHS Leadership Group - over 1,300 lbs of food!
More to come for Christmas - stay tuned!!




The FALL SPORTS ASSEMBLY was held Friday morning at the Wellington Middle School. Letters and Certificates were distributed to the Knight and Lady Knight student-athletes in the hour long program, honoring football, volleyball, cross country, girls tennis, scholars bowl, cheer and leadership groupsfor their participation and contribution to the many successes experienced by our young Knights, soon to be Crusaders. A stellar bunch with high hopes and bright futures. Congrats on a great start to the school year - continued good luck this Winter!! GO KNIGHTS / GO LADY KNIGHTS!!