Season Ends For Lady Crusader Volleyball
The 2018 WHS Volleyball Season came to a close on Saturday @ Rose Hill HS. 4A Sub-State action vs Nickerson didn't produce the "W" needed to advance - the Lady Crusader underclassmen will say good-bye to the courts until the 2019 season rolls around - 7 Seniors will say good-bye forever. It's always difficult when season's end, especially for the graduating Seniors. Saw several recent graduates at Sub-State 4A action in Rose Hill - the ladies have a love for the game and as their predecessors, they will be missed.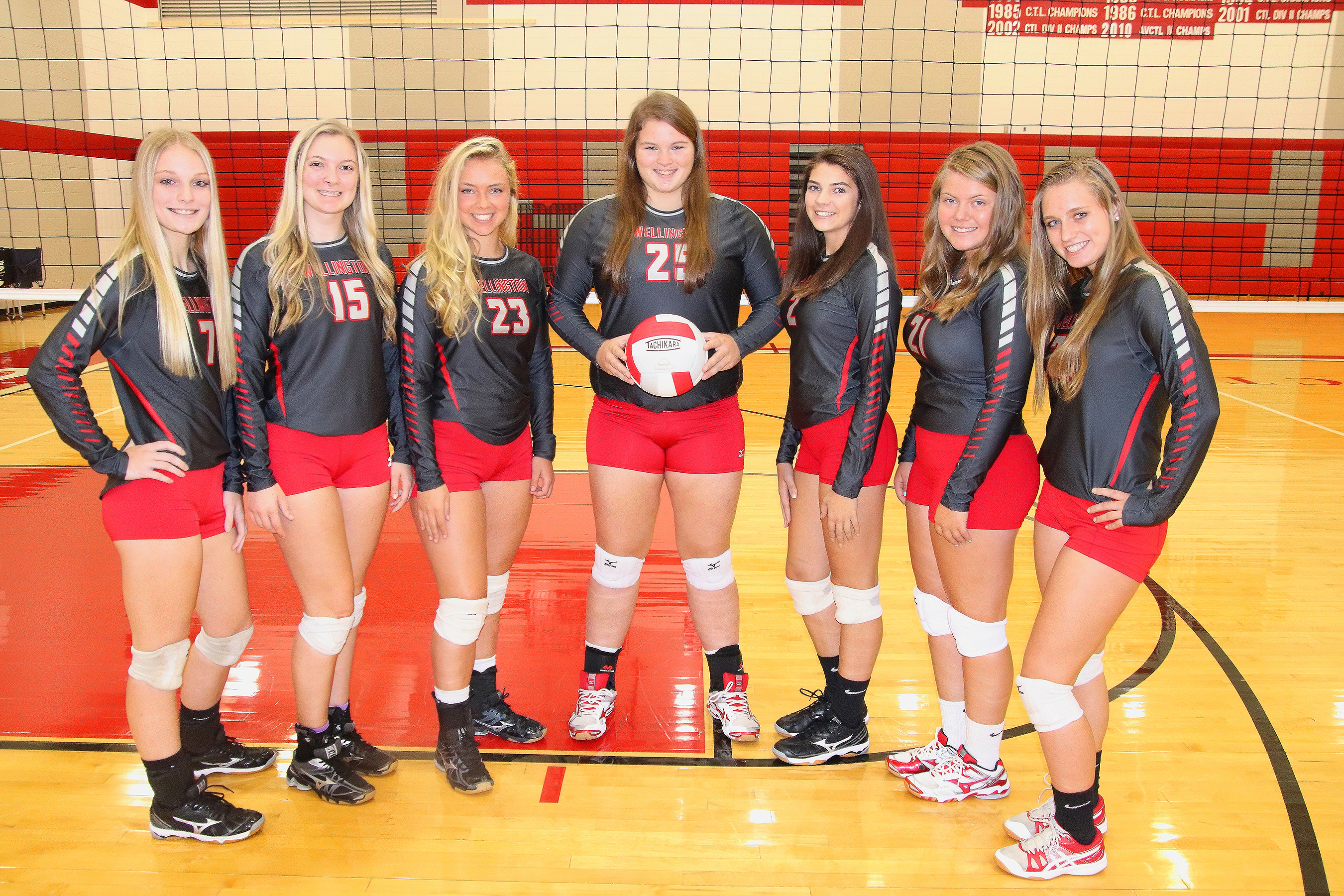 SENIORS (L to R) - Adrienne Norris, Reese Heasty, Taylor Meyer, Brooke McCorkle, Chailyn Dickinson, Delaney Parkey, & Sierra Rademacher
Rose Hill, with a season record of 31-6, emerged as 1 of 8, 4A Sub-State Champions, and will be the #4 seed in the TOP BRACKET, along with #1 seed Independence (37-2), #8 seed Topeka-Hayden (21-17), #5 seed Louisburg (32-8). 
In the BOTTOM BRACKET, the "4" Sub-State Champs include #2 seed Chanute (33-6), #7 seed Bishop Miege (21-16), #3 seed Andale (32-6), and Wichita Trinity (22-15). 4A State Volleyball this year will be at Hutchinson Community College, this coming Friday & Saturday (26th & 27th).

At Sub-State @ Rose Hill, Nickerson downed Wellington 25-16, 25-19 to advance. Rose Hill downed Buhler and then in the Championship match, downed Nickerson to advance.

Thanks for a great season Lady Crusaders - the squad finished 19-17 overall.