Good Turnout for Blood Drive @ WHS Thursday!
On Thursday, November 1, the National Honor Society Crusader Chapter at Wellington High School hosted a blood drive through American Red Cross. This event took place from 9:00 a.m. - 2:30 p.m. in the auxiliary gym. The blood collected will go towards those in need in the Sumner County area.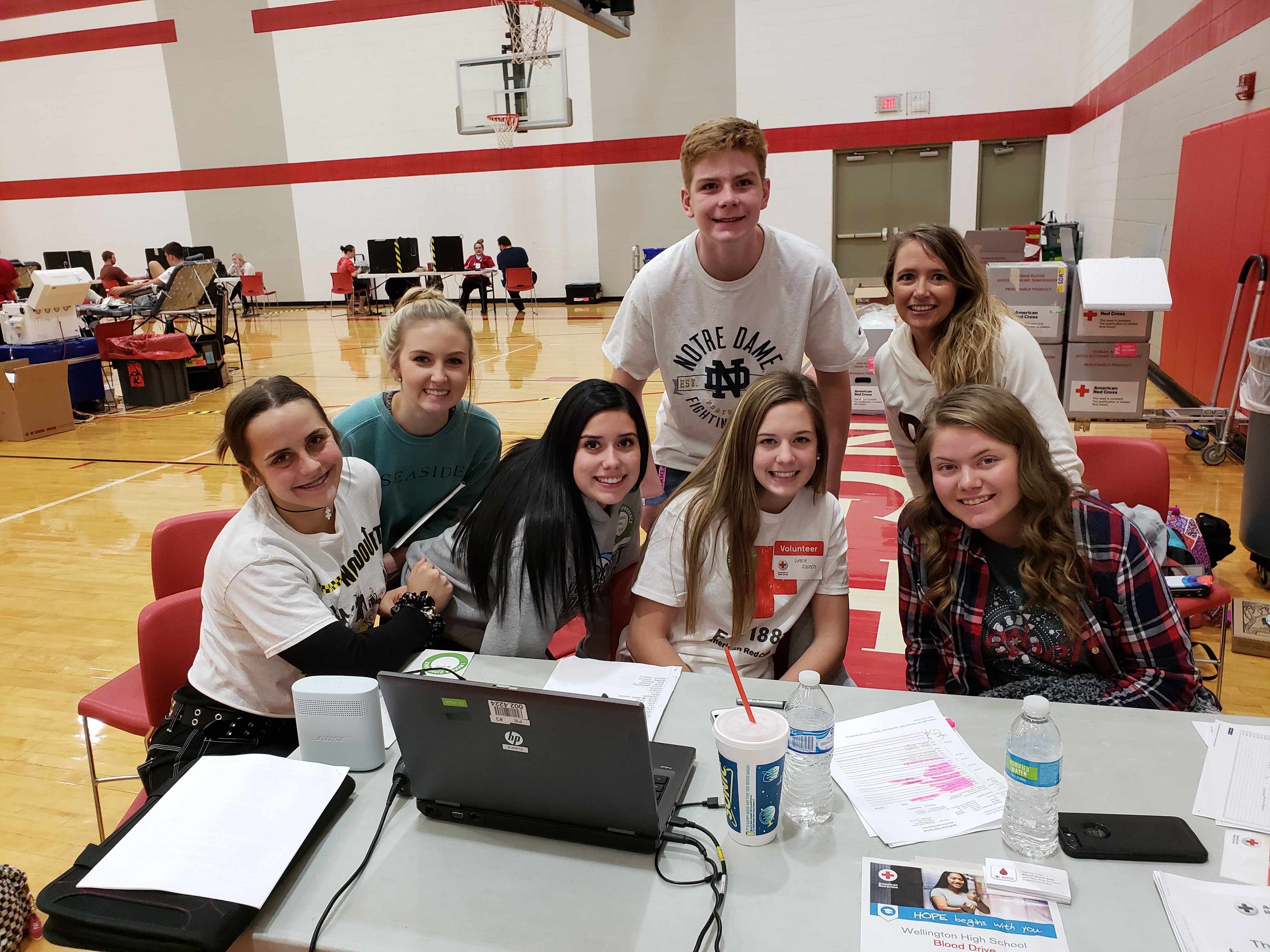 In addition, if they had 60 people donate blood on this day, the NHS organization will receive a $250 scholarship from the Red Cross. If they had 100 people donate, the Red Cross awards the organization $500!  This money will go towards a deserving Honor Society senior member. 
Results are not in but was told the turnout had been good. At near closing, there were still several folks in the process. We'll post overall outcomes when it becomes available!